ARKANSAS HALFWAY HOUSES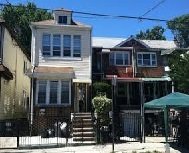 Arkansas Halfway Houses provide transitional housing for adult men and women in the state.
TYPES OF HALFWAY HOUSES IN THE US:
for people with substance abuse issues
reintegration of people who have been recently released from jail
for people with chronic mental health disorders
This houses provide a safe, clean and healthy living environment and structured recovery programs that help men and women overcome drug and alcohol addiction and restore dignity and self esteem. Some group homes can even provide employment opportunities.
Amenities include: gourmet kitchen, gym, pool, spa, central a/c, private bedroom, cable television, high-speed Internet, laundry facilities, entertainment and recreational opportunities, and client transportation.
Some rules and requirements: community service, 12-step program membership, treatment/recovery plan accomplishment, Alcoholics Anonymous and Narcotics Anonymous, curfews, random drug and alcohol testing.
Residents pay for their own stay or it could be financed by their private health insurance.
ARKANSAS HALFWAY HOUSES
Wilbur Mills Center 3204 East Moore Avenue Searcy, Arkansas 72143 Phone: (501)268`7777
Gyst House Inc 8101 Frenchman Lane Little Rock, Arkansas 72209 Phone: (501)568`1682
Decision Point Inc 301 Holcomb Street Springdale, Arkansas 72765 Phone: (479)756`1060
OMART Inc 116 Snowball Drive Gassville, Arkansas 72635 Phone: (870)435`6200
Gateway House Inc 3900 North Armour Avenue Fort Smith, Arkansas 72904 Phone: (479)783`8849x2
BARBS Place 276 Linden Avenue Hot Springs National Park, Arkansas 71901 Phone: (501)624`6185
Crowleys Ridge Development Council 6009 CW Post Road Jonesboro, Arkansas 72401 Phone: (870)932`0228
Arkansas River Valley Area Council 400 Lake Front Drive Russellville, Arkansas 72802 Phone: (479)968`7086
Harbor House Inc 615 North 19th Street Fort Smith, Arkansas 72901 Phone: (479)785`4083


Return from Arkansas Halfway Houses to Home page.

DISCLAIMER: The law will vary depending on your state, jurisdiction and the specifics of your case. The information provided by USAttorneyLegalServices.com is intended for educational purposes only. The content on this site should NOT be considered professional legal advice or a substitute for professional legal advice. For such services, we recommend getting a free initial consultation by a licensed Attorney in your state.
Copyright © 2020 USAttorneyLegalServices.com - Arkansas Halfway Houses - All Rights Reserved.