LEGAL FORMS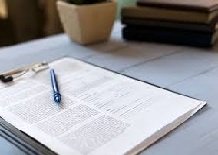 The American legal system is one of the best in the world.
The United States constitution is designed to protect individual rights, interests and freedoms. A written document, such as a deed, a contract, or a will, can be extremely important as evidence of a person's rights and obligations.
The free legal forms and agreements you'll find in this site constitute of general information only, which may not entirely fit your personal situation. You must delete unnecessary details or add the specifics of your case and personal needs.
Although the laws and requirements differ depending on your State, jurisdiction and the services to be provided, there are some broadly uniform conditions, such as format and guidelines that must be followed.
Some of these simple forms have been around for hundreds of years such as a conventional Power of Attorney. P.O.A is a signed written document by which you give another adult the legal authority to handle your financial affairs for an specific reason or period of time.
A licensed attorney who has an understanding of the key aspects of the law in your State can review and help you draft a legal form with terms that are tailored to your needs.

Sample Complaint for Divorce
This is only a sample. Check with court clerks for the OFFICIAL DIVORCE FORMS required in your jurisdiction. It varies from State to State.
Sample Prenuptial Agreement or Property Settlement Agreement
This sample document can be used by previously married individuals, or by persons who have never been married.
Affidavit of Consent Form
This document is required in some states to be filled with a no fault or mutual consent divorce.
Sample Promissory Note
A promissory note is a signed promise to pay a sum of money (debt or loan) under specific terms and amount of time. When drafting your note, please make sure your note complies with your state/jurisdiction usury laws.
Sample Power Of Attorney
Know all men by these presents, that I, (donor or principal - person giving power of attorney), residing at (address), being of sound mind and legal capacity, do hereby make and appoint (agent, donee or attorney in fact - person receiving power of attorney)
Revocation of Power of Attorney
A power of attorney can be revoked at any time for any reason, as long as the principal is mentally competent. This power of attorney revocation sample is to be used as a guide only.
Sample Last Will and Testament
Will and testament, holographic will, sample will and testament, living will example, last will testament
Sample Auto Bill of Sale
For a simple Car, Motorcycle, Truck or Boat bill of sale just COPY and PASTE the sample below. It must contain the following information: Vehicle Identification Number, Year, Model,.....
Sample Budget Form
sample budget form, personal budget form, free home budget form, family budget worksheet, monthly budget form, budget worksheet, household budget form

Return from Legal Forms to Home page.

DISCLAIMER: The law will vary depending on your state, jurisdiction and the specifics of your case. The information provided by USAttorneyLegalServices.com is intended for educational purposes only. The content on this site should NOT be considered professional legal advice or a substitute for professional legal advice. For such services, we recommend getting a free initial consultation by a licensed Attorney in your state.
Copyright © 2020 USAttorneyLegalServices.com - Legal Forms - All Rights Reserved.