LEGAL RESOURCES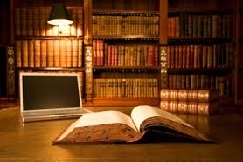 Here's a variety of Legal Resources and information.
Providing a list of Attorneys, Lawyers, Legal Services, State & Federal Law information and directories to better serve your needs.
IRS.gov
- IRS Taxpayer Assistance Centers
USA.gov - Government Benefits, Grants, and Financial Aid
LSC.gov - Facilitates the sharing of innovative projects and best-practice materials with the legal aid community.
COURTS.gov - Legal aid agencies and other nonprofit groups.
HUD.gov - Legal assistance on foreclosure, renting, homeownership and other laws in California.
ALABAMA ALASKA ARIZONA ARKANSAS CALIFORNIA COLORADO CONNECTICUT DELAWARE FLORIDA GEORGIA HAWAII IDAHO ILLINOIS INDIANA IOWA KANSAS KENTUCKY LOUISIANA MAINE MARYLAND MASSACHUSETTS MICHIGAN MINNESOTA MISSISSIPPI MISSOURI MONTANA NEBRASKA NEVADA NEW HAMPSHIRE NEW JERSEY NEW MEXICO NEW YORK NORTH CAROLINA NORTH DAKOTA OHIO OKLAHOMA OREGON PENNSYLVANIA PUERTO RICO RHODE ISLAND SOUTH CAROLINA SOUTH DAKOTA TENNESSEE TEXAS UTAH VERMONT VIRGINIA WASHINGTON WEST VIRGINIA WISCONSIN WYOMING



Return from Legal Resources to Home page.

DISCLAIMER: The law will vary depending on your state, jurisdiction and the specifics of your case. The information provided by USAttorneyLegalServices.com is intended for educational purposes only. The content on this site should NOT be considered professional legal advice or a substitute for professional legal advice. For such services, we recommend getting a free initial consultation by a licensed Attorney in your state.
Copyright © 2020 USAttorneyLegalServices.com - Legal Resources - All Rights Reserved.