FREE SAMPLE BALANCE SHEET FORM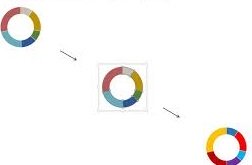 A sample balance sheet can determine net worth of a business by subtracting what it owes by what it owns.
A Balance Sheet is used to monitor business activity and to indicate the state of the business by answering 2 questions: Is the business solvent? If so, by how much?
Balance sheets can determine the financial condition or position of a company by reporting on its assets, liabilities, and Ownership equity at a given time period.
ASSETS minus LIABILITIES = NET WORTH
LIABILITIES plus NET WORTH = ASSETS
Balance Sheet of _________________________________ as of 31 of December, 20____.
Date:
CURRENT ASSETS
Cash:
Inventory:
Accounts Receivable:
FIXED Assets
Real State:
Furniture:
Equipment:
Accumulated depreciation (less):
Other assets:
TOTAL Assets: _______________
CURRENT LIABILITIES
Accrued expenses
Accounts payable
Taxes payable
Notes payable within one year
Every debt the company needs to settle in next twelve months is current, all other is non-current liabilities.
The company is obliged to book all liabilities that more than likely require some resources to be disposed.
A monthly or yearly balance sheet template is a summary of the financial balances and shows you how to map your enterprise's assets and liabilities.

Sample Income Statement

Return from Sample balance sheet to Home page.

DISCLAIMER: The law will vary depending on your state, jurisdiction and the specifics of your case. The information provided by USAttorneyLegalServices.com is intended for educational purposes only. The content on this site should NOT be considered professional legal advice or a substitute for professional legal advice. For such services, we recommend getting a free initial consultation by a licensed Attorney in your state.
Copyright © 2020 USAttorneyLegalServices.com - Sample balance sheet - All Rights Reserved.