LEGAL TERMS AND TERMINOLOGY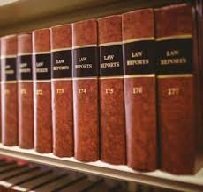 Here is a list of some of the law terms and definitions from the Legal dictionary used in a court of law in the USA.
PI attorneys help you with any type of litigation involving physical injuries.

If you are not familiar with legal terminology you can search or browse this website and find the legal help or legal information on issues involving Criminal Defense, Personal Injury, Bankruptcy Law, Medical Malpractice, DUI Law or Divorce Law.
USAttorneyLegalServices.Com offers Online legal dictionary with law terms and terminology explained in plain language along with free legal information and links to legal services in the United States.


DUI Attorneys specialize in defending cases of DUI (Driving Under the Influence)
Enter your STATE and the area of the law to find a lawyer near you, like: "Michigan Personal Injury."
Criminal Defense attorneys defend your rights if you're accused of a crime or felony.

Have a legal question or legal issue?
USattorneylegalservices.com is a legal resource that offers legal support, including articles and information concerning legal issues.
Return from Legal Terms to Home page.

DISCLAIMER: The law will vary depending on your state, jurisdiction and the specifics of your case. The information provided by USAttorneyLegalServices.com is intended for educational purposes only. The content on this site should NOT be considered professional legal advice or a substitute for professional legal advice. For such services, we recommend getting a free initial consultation by a licensed Attorney in your state.
Copyright © 2020 USAttorneyLegalServices.com - Legal Terms - All Rights Reserved.