RECOVERY HALFWAY HOUSES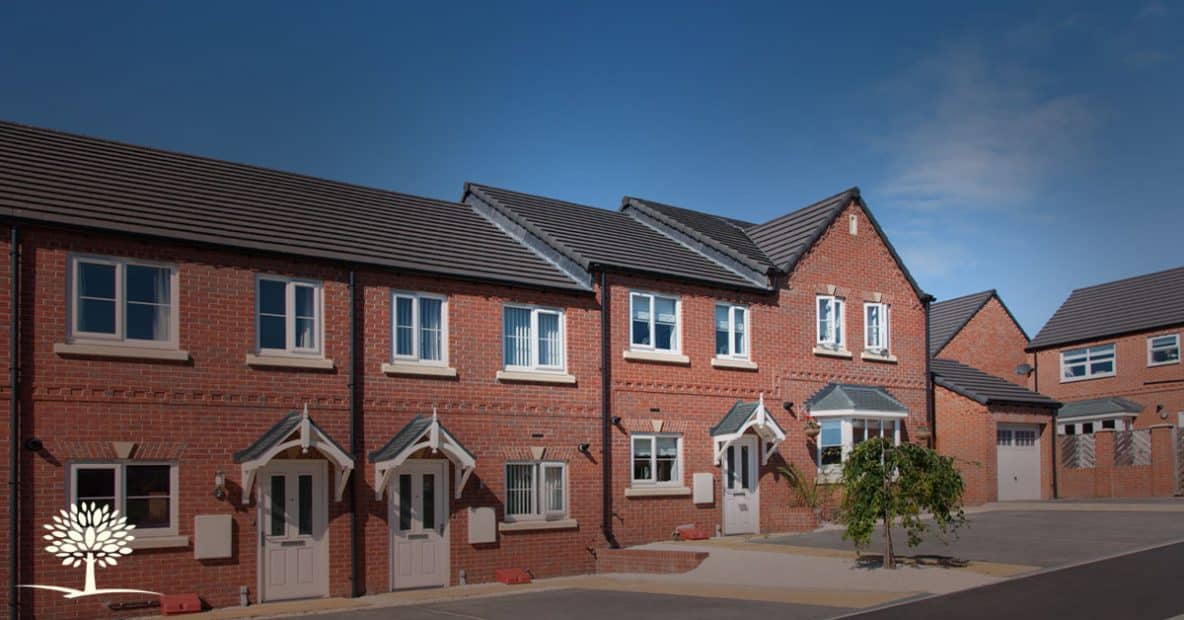 Halfway Houses recovery programs do a great job at assisting and helping people stay sober, reconnect with family, and also becoming a contributor to society.
These places are usually designed to help drug users and people who have been just released from jail to begin the process of reintegration with society.
Also known as: Transitional Living Centers, Recovery Homes, Substance Abuse Houses, Rehab/Recovery Halfway Houses, Sober Living Homes, Oxford Group Homes and Alcoholism and Drug Addiction Housing Resources.
Compared to a release directly into society, this system provides support and monitoring which generally helps to reduce the risk of recidivism or relapse.
The average halfway house in America costs from $90.00 to $150.00 per week.
Most Halfway House Programs Include:
Semi private rooms
Highly structured environment that promotes and encourages safety.
Participation in treatment programs providing education about substance abuse and addiction
Family group counseling and individual family sessions individual and group counseling
Developing responsibility and improving self-esteem
Monthly trips (outdoor activities, conferences)
Relationship development courses
Increasing level of responsibility throughout every stage
Required attendance to AA/NA Meetings
Sessions with a personal financial planner
Sessions of Intensive Out-Patient provided by local Residential Treatment Centers
Gym membership
Sessions with a personal physical trainer
Weekly allowance for budgeting and savings plan
Transportation provided for the first three months
Daily groups on such topics as: Educational assessment, Goal assessment, Career planning, and Meal planning
CALIFORNIA
Promises Malibu Treatment Center
Southern California
Phone: (866)390'2340 and (866)871'3149
Serene Center
1215 E 4th St, Ste 102
Long Beach, CA 90802
Phone: 562.366.3557
FAX 562.366.3586
FLORIDA
Florida Deptartment of Health and Rehabilitation Services - Alcohol and Drug Abuse - Mental Health Program Office
1317 Winewood Blvd., Bldg. 6, Rm. 156,
Tallahassee, FL 32399-0700
Phone: (904)487'2920
GEORGIA
Alcohol and Drug Services of Georgia, Dept. MH/MR/SA
2 Peachtree Street, NE, Suite 316
Atlanta, GA
Phone: (404)657'6407
ILLINOIS
Dept. of Alcoholism and Substance Abuse
100 W. Randolph Street,
Chicago, IL 60601
Phone: (312)814'2291
MARYLAND
Department of Health and Mental Hygiene - Alcohol and Drug Abuse
55 Wade Avenue, Catonsville, MD 21228
Phone: (410)402'8600
MASSACHUSETTS
MA Bureau of Substance Abuse Services - Department of Public Health
250 Washington Street, 3rd. Fl.,
Boston, MA 02108-4619
Phone: (617)624'5111
MICHIGAN
Structured Living LLC
Ann Arbor Area MI
Phone: (734)846'0966
NEW YORK
New York State Office of Alcoholism and Substance Abuse Services 1450 Western Ave.
Albany, NY 12203-3526
Phone: (518)457'2061
OHIO
Department of Alcohol and Drug Addiction Services
280 Plaza 280 N. High St. 12 Floor
Columbus, OH 43215-2550
Phone: (614)466'3445
TEXAS
Texas Commission on Alcohol and Drug Abuse
P.O. Box 80529
Austin, TX 78708-0529
Phone: (877)966'3784 and 866-378-8440
VIRGINIA
Office of Substance Abuse Services Dept. of Mental Health 109 Governor St. P.O. Box 1797 Richmond, VA 23218
Phone: (804)786'3906
WASHINGTON
Division of Alcohol and Substance Abuse Department of Social & Health Services.
109 Governor St. P.O. Box 1797
Richmond, VA 23218
Phone: (804)786'3906

Alabama Recovery Houses
North Carolina Recovery Houses
South Carolina Recovery Houses
Return from Halfway Houses to Home page.


Return from halfway-houses to Home page.

DISCLAIMER: The law will vary depending on your state, jurisdiction and the specifics of your case. The information provided by USAttorneyLegalServices.com is intended for educational purposes only. The content on this site should NOT be considered professional legal advice or a substitute for professional legal advice. For such services, we recommend getting a free initial consultation by a licensed Attorney in your state.
Copyright © 2020 USAttorneyLegalServices.com - halfway-houses - All Rights Reserved.