PENNSYLVANIA HALFWAY HOUSES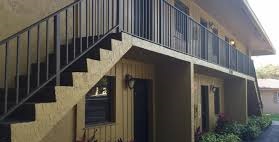 Pennsylvania Halfway Houses provide transitional housing for adult men and women in the state.
Types of Halfway houses in the US:
for people with substance abuse issues
reintegration of people who have been recently released from jail
for people with chronic mental health disorders
This houses provide a safe, clean and healthy living environment and structured recovery programs that help men and women overcome drug and alcohol addiction and restore dignity and self esteem . Some group homes can even provide employment opportunities.

Amenities include: gourmet kitchen, gym, pool, spa, central a/c, private bedroom, cable television, high-speed Internet, laundry facilities, entertainment and recreational opportunities, and client transportation.
Some rules and requirements: community service, 12-step program membership, treatment/recovery plan accomplishment, Alcoholics Anonymous and Narcotics Anonymous, curfews, random drug and alcohol testing.
Residents pay for their own stay or it could be financed by their private health insurance.
Gateway Rehab's Tom Rutter House for Males 100 Moffett Run Road Aliquippa, Pennsylvania 15001 Phone: (724)378`4461 x1224 Fax: (724)375`7601
Gaudenzia Erie Inc 521 West 7th Street Erie, Pennsylvania 16502 Phone: (814)459`5853
Self Help Movement Inc 2600 Southampton Road Philadelphia, Pennsylvania 19116 Phone: (215)677`7778
Cedar Avenue House 100 Cedar Avenue Croydon, Pennsylvania 19021 Phone: (215)788`1301 Fax: (215)788`3914
Gaudenzia DRC Inc 229 Arch Street Philadelphia, Pennsylvania 19106 Phone: (215)625`8060
Pittsburgh Recovery House Pittsburgh, Pennsylvania 15212 Phone: (412)758`3554 Phone: (412)999`6506 Fax: (412)301`0571
Treatment Trends Inc 1130 Walnut Street Allentown, Pennsylvania 18102 Phone: (610)433`0148
New Directions at Cove Forge 538 Main Street Johnstown, Pennsylvania 15901 Phone: (814)536`2071
Northeast Treatment Centers 2205 Bridge Street Philadelphia, Pennsylvania 19137 Phone: (215)743`6150
Libertae Inc 5245 Bensalem Boulevard Bensalem, Pennsylvania 19020 Phone: (215)639`8681x2
Clem/Mar House Inc for Men 540-542 Main Street Kingston, Pennsylvania 18704 Phone: (570)288`0403
Abstinent Living at the Turning Point 199 North Main Street Washington, Pennsylvania 15301 Phone: (724)228`2203
Pyramid Healthcare 830 6th Avenue Altoona, Pennsylvania 16602 Phone: (814)944`3035
Caron Adolescent Treatment Center Galen Hall Road Box 150 Wernersville, Pennsylvania 19565 Phone: (800)678`2332
Cove Forge Renewal Center at Johnstown 624 Broad Street Johnstown, Pennsylvania 15906 Phone: (814)539`0836
Good Friends Inc 868 West Bridge Street Morrisville, Pennsylvania 19067 Phone: (215)736`2861
Gaudenzia Inc 5401 Wayne Avenue Philadelphia, Pennsylvania 19144 Phone: (215)438`5082
Gateway Rehab's Moffett House for Adult Males 1215 7th Avenue 3rd Floor Suite 313 Beaver Falls, Pennsylvania 15010 Phone: (724)846`6145
Hear Inc 649 East Main Street Lititz, Pennsylvania 17543 Phone: (717)626`9524
Gateway Rehab Adult and Youth Halfway Houses 100 Moffett Run Road Aliquippa, Pennsylvania 15001 Phone: (800)472`1177 Fax: (412)788`1924
Gaudenzia Inc 95 Broad Street Ashland, Pennsylvania 17921 Phone: (570)875`4700
Berks Counseling Center Inc 35 North 6th Street 2nd floor Reading, Pennsylvania 19601 Phone: (610)373`4281
Elizabeth House 342 Appletree Drive Levittown, Pennsylvania 19055 Phone: (215)788`1301 Fax: (215)788`3914
Alternative Counseling Associates 438-440 High Street Pottstown, Pennsylvania 19464 Phone: (610)970`9060
Gaudenzia Erie Inc 361 West 5th Street Erie, Pennsylvania 16507 Phone: (814)459`4775
Gate House For Women 465 West Main Street Mountville, Pennsylvania 17554 Phone: (717)285`2300
Clem-Mar House For Women 92 Church Street Dallas, Pennsylvania 18612 Phone: (570)674`1575
Recovery at Our House 1500 Josephine Circle Quakertown, Pennsylvania 18951 Phone: (267)354`4829 Fax: (215)529`5561
Harwood House 9200 West Chester Pike Upper Darby, Pennsylvania 19082 Phone: (610)853`3440
VA Pittsburgh Healthcare System 7180 Highland Drive Pittsburgh, Pennsylvania 15206 Phone: (412)365`5010
Next Step Foundation 641 Broadway Ave. Mc Kees Rocks, Pennsylvania 15136 Phone: (877)508`2800 Phone: (412)331`2887 Fax: (412)331`2886
New Beginning Ministry PO Box 328 Beach Lake, Pennsylvania 18405 Phone: (888)660`8709 Phone: (570)729`8709 Fax: (570)729`7246
Berks Counseling Center Inc 35 North 6th Street 2nd floor Reading, Pennsylvania 19601 Phone: (610)373`4281


Return from Pennsylvania Halfway Houses to Home page.

DISCLAIMER: The law will vary depending on your state, jurisdiction and the specifics of your case. The information provided by USAttorneyLegalServices.com is intended for educational purposes only. The content on this site should NOT be considered professional legal advice or a substitute for professional legal advice. For such services, we recommend getting a free initial consultation by a licensed Attorney in your state.
Copyright © 2020 USAttorneyLegalServices.com - Pennsylvania Halfway Houses - All Rights Reserved.