HARDSHIP LETTER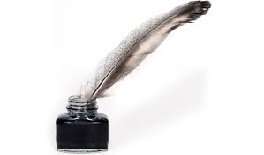 A financial hardship letter to mortgage companies or banks is a letter you send to your financial institution explaining why you are no longer able to make the payments on your house and indicate exactly what happened to cause your payments to fall behind.
These letters are being widely used by investors and homeowners today in order to help them avoid house foreclosure, participate in a Workout Solution or convince the bank to accept a real state short sale of a property.
Tips on how to write a hardship letter
In your letter you should:
Keep it brief and to the point.
Do not be too vague in your explanation, or too technical.
Write with feeling and emotion. (make them cry when they read your letter).
Identify the reasons for failing to keep current with your monthly payments and the DATES which coincides with the delinquency period.
State your offer to resolve your debt.
Show them you are willing to participate in a Workout Solution or the desire to retain ownership of the house or property.
Thank them for their time and consideration.
Don't forget to leave your current contact information.
Enclose bank statements from the past two months, late notices on your car, last year's tax returns, and anything else you can find that shows the financial trouble you are going through.
Some GOOD EXAMPLES of hardship to include in your letter are:
any medical complications that would prevent you from maintaining employment
drastic decrease in salary
lost of employment
fixed income
single parent w/out child support
BAD EXEMPLES:
legal issues
divorce
you are a student
you are overextended
threatening to file bankruptcy
Lenders tend to modify your loan when you have convinced them that your proposed loan modification will allow you to became current and make future payments.
Writing a letter just to make them feel sorry for you won't help much. The letter should focus on how you plan to solve the situation, not on the circumstances that made you miss payments or the causes of your financial distress. Keep your letter short, personal (reflect your own situation), and to the point.
If after sending the letter you have not been contacted, you should call the person responsible for your loan about 5 to 10 days later.
Chances are that if you write an acceptable hardship letter, you will most likely be considered for the mortgage loan modification, short sale, or loan workout plan that you need.
Here's a Hardship Letter to Mortgage Company that can be used as a guide. Don't forget to insert your OWN details inside the PARENTHESIS or where appropriate and DELETE any information that is not relevant to your case. Also, always DATE your letter and keep a COPY of the letter you send for your records.
Other SAMPLE LETTERS:
Financial Hardship Sample Letter
Sample Foreclosure Hardship Letter
Sample Letter Request for Credit Report
Sample Recommendation Letter for Employment

Return from Hampshire Letter to Home page.

DISCLAIMER: The law will vary depending on your state, jurisdiction and the specifics of your case. The information provided by USAttorneyLegalServices.com is intended for educational purposes only. The content on this site should NOT be considered professional legal advice or a substitute for professional legal advice. For such services, we recommend getting a free initial consultation by a licensed Attorney in your state.
Copyright © 2020 USAttorneyLegalServices.com - Hampshire Letter - All Rights Reserved.