WORK FROM HOME
Legitimate Jobs and Opportunities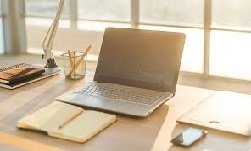 Find legitimate jobs that allow you to work from home.
People looking for home-based job opportunities are usually:
Retirees looking for extra income.
People with disabilities.
Moms and dads who want to spend more time with their kids.
Military spouses who need to move constantly.
Today, there are about 5,000 work-at-home job opportunities being offered every week online and on newspapers and magazines all over the country.
Of these, it is estimated that less than 100 are real, legitimate home-based jobs.
Research the job opportunities below based on your job skills and availability. Also, discipline, self-motivation and independence are some of the requirements needed to be a successful at-home worker.
This is a list of work at home jobs you can apply to and start earning a good income from the comfort of your residence.
Web Developer/Designer
This is where most of the hiring for home-based jobs are being done. Services include: custom website design, code updates, template modification, template redesigns, hosting, and usability reviews.
For more information visit:
Odesk.com
ratracerebellion.com
Medical Transcriptionist (from less than $10/hour to more than $20/hour.
Transcriptionists are in high demand nowadays. The work involves listening to and typing up dictation from physicians and other professionals in the medical field.
For more information visit:
bls.gov/oco/ocos271.htm
medicaltranscriptionist.org
WebCam Model/Performer (up to $150/hour or more)
Work part time or full time encouraging customers to take you into a private paid show and keep them coming back for more. You can also earn money by referring other webcam models.
Top webcam models/performers make $100,000 per year.
Requirements:
Be a male or female over 18 years old.
Have a valid Driver's License, ID Card or Passport.
Have a private place to work.
Have a laptop or desktop computer with a High Speed Cable or DSL modem.
Have a quality Webcam and microphone.
Be open minded, friendly, and feel comfortable in front of the camera.
Virtual Assistant (from $15/hour to more than $100/hour.)
Own a virtual assistant business or work from home for a company that hires virtual assistants to help clients or/and employees.
For more information visit:
virtualassistantforums.com
yourvirtualwizard.com
Translators and interpreters (from $20.74 to $56.50)
The highest paying jobs are in the areas involving scientific, management, and technical consulting services.
For job postings and opportunities visit:
virtualvocations.com
Online Teacher/Tutor
Opportunities to teach and tutor virtually are growing due to high-speed Internet connections and collaborative multimedia software designed for schools.
For more information visit:
GetEducated.com
Travel Agent
A home-based travel agency can be an excellent business. Beware of scams such as companies asking for money to provide information on how to start your own agency.
For more information visit:
www.homebasedtravelagent.com
Call Center Representative (usually pays by the minute)
Companies offering products through cacatalogs or infomercials hire independent contractors to take calls from home. Call centers also hire technical support specialists to work from home.
For job postings and opportunities visit:
Alpineaccess.com
Homewiththekids.com

IMPORTANT: Work from Home Scams
Work from home categories on the Internet are the biggest hunting ground for scammers. Although the job areas mentioned above are known to be legit work opportunities, you must research carefully the company you are interested in working with, and speak with a representative on the phone. The websites listed on the job opportunities above are known to provide additional information on each category. USAttorneyLegalServices.com is not affiliated with nor does endorse the websites mentioned on this page. Scammers are constantly looking for the opportunity to separate you from your hard-earned cash. Never, I repeat, NEVER send money up-front to obtain more information or to be considered for these positions.



Return from work from home to Home page.

DISCLAIMER: The law will vary depending on your state, jurisdiction and the specifics of your case. The information provided by USAttorneyLegalServices.com is intended for educational purposes only. The content on this site should NOT be considered professional legal advice or a substitute for professional legal advice. For such services, we recommend getting a free initial consultation by a licensed Attorney in your state.
Copyright © 2020 USAttorneyLegalServices.com - work from home - All Rights Reserved.