HOW TO WRITE A RESUME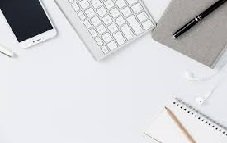 A RESUME is a one or two page that briefly and concisely summarizes the job candidate's education, experience, abilities, skills, and accomplishments.
Goals of an effective, powerful resume:
inspire the potential employer to ask you to come in for an interview.
convince the potential employer that you are the best candidate for the position.
convince the interviewer that you have what it takes to be successful in the aspired position or career.
be esthetically pleasing to the eye. No stains, wrinkles or misspellings.
create interest in meeting you and learning more about your qualifications, skills and ambitions.
include you in the list of candidates to be considered for the position.
Most resumes samples will fit just about any job application.

Use a resume template or a sample as an example to create your own resume.
Add your professional and personal information to the resume template.
Make your resume personalized, highlighting your education, abilities, accomplishments, skills and experience.
Edit and spell check the information. No mistakes are permitted here.

Return from How To Write a Resume to Home page.

DISCLAIMER: The law will vary depending on your state, jurisdiction and the specifics of your case. The information provided by USAttorneyLegalServices.com is intended for educational purposes only. The content on this site should NOT be considered professional legal advice or a substitute for professional legal advice. For such services, we recommend getting a free initial consultation by a licensed Attorney in your state.
Copyright © 2020 USAttorneyLegalServices.com - How To Write a Resume - All Rights Reserved.