FREE LEGAL AID LAWYERS


Pro Bono Attorneys List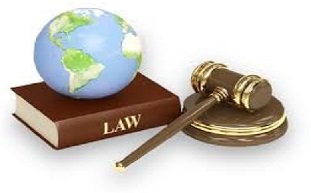 RESOURCES & INFORMATION ON: free legal aid lawyers, women shelters, domestic violence, child support & custody, small claims courts, social security offices, bankruptcy, divorce, personal injury, criminal defense, traffic & DUI, tax assistance and elder law.

Affordable Legal Assistance And Free Legal Aid Attorneys
LETTERS & FORMS: Power of attorney, sample hardship letters, promissory notes, living wills, bills of sale and other legal document templates and more.

AFFORDABLE LEGAL HELP IN THE U.S.
Bankruptcy, criminal defense, divorce, personal injury, tax, DUI lawyers.

Top rated US attorneys and law firms provide a NO-obligation, FREE initial consultation to answer your legal questions and concerns. They will inform you of your rights and instruct you on what is the best course of action for your legal case. Some legal matters may be solved with only the guidance from an attorney without actual legal representation.

Find Free Legal Forms and Free Letter Samples ready to be used, including: Power Of Attorney, Contract Templates, Bill of Sale, Free Hardship Letters, PreNuptial Agreement, Divorce Forms, and others.

FREE LEGAL HELP IN THE US
There are situations in which people could obtain 
Free Legal Aid Attorneys assistance in the United States:
PERSONAL INJURY CASES - Personal injury lawyers will generally agree to represent a client on a 15 to 50% contingency fee basis, only and if money is recovered.

CRIMINAL CASES - The U.S. Constitution guarantees free legal help for individuals charged with a crime who cannot afford a criminal defense lawyer. In such cases a public defender will be appointed to represent the person, or the court may appoint a private attorney who will be paid with county funds. The defendant also have the option of representing him/herself.
The PRO BONO (free of charge) program can represent individuals who's situation match the following criteria:

Non-profit, Free Legal Aid Lawyers legal services providers in Counties throughout America are dedicated to helping low-income individuals and families in civil legal cases. Only non-criminal cases are accepted. The disabled, the elderly, victims of domestic violence, enlisted in the military or in other special circumstances may be eligible for help even if their income is a little higher than 125% of the federal poverty level.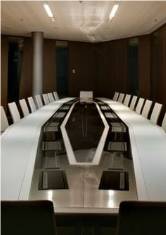 Social Justice or Civil Rights Issues - The local bar association or private organizations such as The NAACP legal defense fund, The American Civil Liberties Union, The National Women's Law Center, The lambda legal defense and education fund (gay and lesbian rights), The Natural Resources Defense Council can help individuals or families with cases dealing with sexual harassment by an employer, abuse by a partner or spouse, freedom of religion, freedom of speech, housing discrimination, employment discrimination, or environment pollution.

Americans with Disability Act - Violations of the Act involving employment, accessibility, and reasonable accommodation.
Landlord Tenant Issues - Cases involving private landlords, such as eviction and termination of rental contract, illegal lockouts, failure to make repairs or provide essential services, failure to refund deposits.

Housing Discrimination - When a person is denied housing based on gender, race, religion,  national origin, color of skin, familial status, or handicap.
Housing Counseling - The program provides foreclosure assistance and training for first time homebuyers.
Consumer Issues - Violations of the Fair Debt Collection Law, Wrongful repossessions.
Social Security Disability Issues - Most SSD claims are initially denied. People have a better chance of collecting by having a free legal aid or low cost lawyer handling case such as,  Unemployment benefits, Disability Insurance, Medicare, Medicaid, Temporary Assistance and others.
Immigration issues - Assistance for victims of domestic violence, sexual assault, and other crimes with adjustments of their immigration status.

Family Law Issues - Many courthouses have established family law centers, where trained staff provide free legal aid and help non-lawyers with cases involving domestic violence, divorce, child support, child custody and other family law issue or small claims.
Free Legal Aid Lawyers and Law Firms who participate in the pro bono program may be able to represent low-income people who qualify for free legal services, (usually 125 percent of the federal poverty level). 
Some pro bono programs and free attorney legal services include: Free Bankruptcy Lawyers, Domestic Violence, Divorce, Child Custody, Termination of Parental Rights, Individual Rights, Public Benefits, AIDS/HIV, Elder Law, Education, Immigration, Housing and Consumer Rights. 
If pro bono or free legal aid programs can't help you, try some alternatives like contacting a low-fee lawyer through a lawyer referral service in your town. Or consider hiring a lawyer to work only on a part of your legal case and do the other parts yourself. This is called "unbundled" attorney legal services (when lawyers provide help with just a portion of your legal problem.

FREE LEGAL SERVICES IN YOUR STATE
Personal Injury Lawyers - These  attorneys will fight to get you the compensation you deserve if you were injured at home, on the job or somewhere else like being hit by a driver on the road.
Tax Lawyers - These attorney legal services specialize in Internal Revenue Services Tax problems which includes back taxes owed, wage garnishments, IRS Tax liens, installment agreement programs and IRS offer in compromise.
Criminal Lawyers - These attorney legal services and law firms defend your rights if you are being accused of a crime or felony.
Medical Malpractice Lawyers - these attorney are knowledgeable about the medical system,  medical negligence, and wrongful death. They are experts in getting compensation for those huge medical bills, the loss of a breadwinner, and the suffering and anguish over the loss of a loved one.

DUI Attorney Legal Services - These lawyers defend individuals who got arrested for Driving Under Influence of drugs or alcohol. A DUI charge can have serious consequences, such as time in jail (24 to 72 hours for the first offense), losing the driver's license, losing work, hefty fines to pay, length of program requirements and more.
Bankruptcy Attorneys - These attorneys provide assistance to people who are looking to file for Chapter 7, Chapter 11 or  Chapter 13 Bankruptcy, helping them to start over and get back in control of their financial future. Some legal aid programs offer very low cost or even free bankruptcy lawyers assistance for the low income. 
Litigation Trial Lawyers - The Litigation Trial Attorney legal services and law firms will instruct and provide legal recommendations and guide through any litigation process involving: Administrative Law, Breach of Contract, Civil Forfeiture Litigation, Intellectual Property Litigation, Workers' Compensation Defense , Real state litigation, White collar crime litigation, State planning and administration litigation, Complex Commercial Litigation, Condemnation and Eminent Domain Litigation, Environmental Litigation including asbestos litigation, False Claims Act Litigation.
AVOIDING DEBT & BANKRUPTCY
These tips on how to avoid getting into debt may seem too obvious for most, but still many people fail to follow them until it is too late and now the only solution is to file for bankruptcy:

Don't let the availability of credit lead you to create extravagant habits and lifestyle

Shop as carefully when you use credit cards as when you use cash

Don't use credit unless it is extremely necessary and its use worth the additional cost and high interest you will have to pay 

Evaluate each use of credit to make certain that the extra cost is offset by advantages in that specific situation

Don't use credit or credit cards to buy things you don't really need

Use credit only as a pre-planned part of total money management

Don't live above your means by taking on commitments for monthly payments that exceed the money you'll have available to make those payments

Don't let your accounts become delinquent, make all your payments regularly and promptly  

Don't sign anything you can't fully understand, seek the assistance of a financial professional when that's the case

Ask for a written statement of the terms and conditions of all credit and financial transactions

Make sure the provision for you to pay off the loan ahead of schedule is made if you feel it is necessary

Let your creditor know when unexpected circumstances will affect your ability to make your payments

Pay off higher interest credit cards first.

Write a hardship letter to credutors asking for a interest rate and loan reduction

Protect your credit rating by checking it at least twice a year for inaccuracies 

Don't borrow money from an unlicensed dealer or financial institution
DISCLAIMER: The law will vary depending on your state, jurisdiction and the specifics of your case. The information provided by Lawhood.com is intended for educational purposes only. The content on this site should NOT be considered professional legal advice or a substitute for professional legal advice. For such services, we recommend getting a free initial consultation by a licensed Attorney in your state of residence.
REMINDER: The free legal aid lawyers and bankruptcy information the Internet provides is mostly general and usually second rate. The first rate information and legal services you can only get when you do speak to a competent attorney who is licensed in your State.
PRIVACY POLICY: We at Lawhood.com use third-party advertising companies to serve ads based on the content of our website. Google, as a third party vendor, uses cookies to serve ads on our site. Google's use of the DART cookie enables it to serve ads to our users based on their visit to our site and other sites on the Internet. Users may opt out of the use of the DART cookie by visiting the Google ad and content network privacy policy.
SEARCH LAWHOOD:

If you have any questions or require any more information about our privacy policy, please feel free to REACH US at: information (at) lawhood.com



Return to top of Free Legal Aid Lawyers page
Copyright © 2005-2023 LawHood.com - All Rights Reserved.