FREE WILLS


Distribution of Assets, Medical Care Directions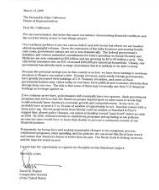 Information on Free Wills you'll find online.
A last will and testament is an enforceable legal document that designates who gets what after a person's death (how he or she wants his or her property to be distributed.
A well-written will can save your loved ones a lot of heartache, stress, and often acrimony.
It discloses who will get the benefit of your estate (property and other goods) and in what fashion. A will is also necessary to help avoid conflict between family members.
Also, it is necessary to appoint a guardian or guardians to your children under 18 would in a Will. If not, the children will be taken care by Social services until the court can appoint the guardian, and that can take some time.
States have their own requirements in regards to wills, like whether the will needs to be notarized and/or needs witnesses. Also, whether it can be handwritten or needs to be typed.
TYPES OF WILLS: Oral Wills, Conditional and Contingent Wills, Codicils, Statutory Wills, Joint and Mutual Wills, After-acquired Spouses.
Living Wills or Advance health care directive.
A Health Care Directive expresses the person's wish for treatment when permanently unconscious or near death, if he or she is not able to make medical decisions for themselves.
Examples of free simple wills, sample living wills, and will and testament templates that are easy to complete and can be customized for your specific needs.
LAST WILL AND TESTAMENT
I, JOSEPH SMITH, residing at [city and state], being of sound mind, do hereby make, publish and declare this to be my Last Will and Testament and do revoke any and all other Wills and Codicils heretofore made by me. ARTICLE 1
1.1 - I direct payment of my debts, funeral expenses and expenses for administration of my estate.
ARTICLE 2
2.1 - I give the rest of my estate to my wife, CAROLINE SMITH. If she predeceases me, I give the rest of my estate to all my children, equally, share and share alike.
2.2 - If any beneficiary shall fail to survive me by 45 days, it shall be deemed that such person shall have predeceased me... Complete Will and Testament
LIVING WILL FORM
INSTRUCTIONS FOR HEALTH CARE
I, _______________________, of _______________________, being of sound mind, do hereby willfully and voluntarily make known my desire that my health care providers and others involved in my care withdraw, withhold, or provide medical treatment in accordance with the choice I have marked below:
In the event that I am unable to communicate and diagnosed to be in a terminal or permanent unconscious condition with no hope of recovery I want to receive life sustaining treatment. ___ Yes ___ No... Complete Living Will

Return from Free Wills to Home page.

DISCLAIMER: The law will vary depending on your state, jurisdiction and the specifics of your case. The information provided by USAttorneyLegalServices.com is intended for educational purposes only. The content on this site should NOT be considered professional legal advice or a substitute for professional legal advice. For such services, we recommend getting a free initial consultation by a licensed Attorney in your state.
Copyright © 2020 USAttorneyLegalServices.com - Free Wills - All Rights Reserved.