FREE LEGAL AID
Pro Bono Assistance in your State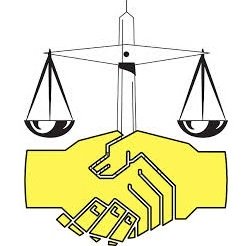 Find free legal aid programs on bankruptcy, domestic violence, divorce, immigration, landlord-tenant and employment issues.
Lawyers involved in Pro Bono Assistance are government-funded attorneys who represent people who can't afford an attorney and are able to qualify for these programs.
These free legal aid attorneys represent low income people in a variety of legal situations such as denial of unemployment compensation, eviction defense, consumer credit problems and others.
Legal aid offices help vulnerable and lower-income citizens to have access to justice. They also assist, support, educate and train legal aid providers and pro bono lawyers.
Legal services providers and community partners assist residents who want to be self-represented by receiving appropriate legal information.
If you think you qualify, call the state bar association or look for the nearest legal aid office in your city.
INJURY CASES - Many personal injury lawyers will agree to represent you on a contingency fee basis.
CRIMINAL CASES - In criminal cases you have a constitutional right to an attorney at the federal government expense.
SELF-REPRESENTATION - If you have a straightforward task (small claims, family law matter, some consumer issues), then you have the option to represent yourself.

Check out the pages below for more information:
2009 Federal Poverty Level Guidelines.

FREE LEGAL AID IN YOUR STATE
Legal aid offices can counsel and advocate eligible clients with the following issues:

Drafting wills, powers of attorney and preparing other legal documents
Reviewing contracts and leases
Assistance with legal self-help materials and forms
Negotiating with another party's attorney
Landlord-tenant issues including leases, evictions, security deposits)
Medicare and Medicaid, Social Security, medical bills
Personal injury
Immigration and naturalization issues
Family issues: separation, divorce, custody, family support, paternity, adoption, spousal or child abuse, name changes.
Consumer affairs
Real estate
Tax advice
Estate planning advice
Providing notarization
Referring eligible persons to a pro bono lawyer
Famous great quotes on Lawyers and the Law:
The world has its fling at lawyers sometimes, but its very denial is an admission. It feels, what I believe to be the truth, that of all secular professions this has the highest standards. - Oliver Wendell Holmes, Jr. quote
The leading rule for the lawyer, as for the man of every other calling, is diligence. Leave nothing for to-morrow which can be done to-day. - Abraham Lincoln quote
Laws are like spiders' webs which, if anything small falls into them they ensnare it, but large things break through and escape. - Solon
Good men must not obey the laws too much. - Ralph Waldo Emerson quote
A lawyer's time and advice are his stock in trade. - Abraham Lincoln quote
A lawyer without books would be like a workman without tools. - Thomas Jefferson quote
A Lawyer will do anything to win a case, sometimes he will even tell the truth. - Patrick Murray quote
Justice that love gives is a surrender, justice that law gives is a punishment. - Mahatma Gandhi quote
It is unfair to believe everything we hear about lawyers. Some of it might not be true. - Gerald F. Lieberman quote
Lawyer: One who protects us from robbers by taking away the temptation. - Henry Lewis Mencken quote
It is not what a lawyer tells me I may do; but what humanity, reason, and justice tell me I ought to do. - Edmund Burke quote
The doctor sees all the weakness of mankind; the lawyer all the wickedness, the theologian all the stupidity. - Arthur Schopenhauer quote
A man who never graduated from school might steal from a freight car. But a man who attends college and graduates as a lawyer might steal the whole railroad. - Theodore Roosevelt quote
Law and justice are not always the same. - Gloria Steinem quote
The law will never make men free; it is men who have got to make the law free. - Henry David Thoreau quote
It may be true that the law cannot make a man love me, but it can keep him from lynching me, and I think that's pretty important. - Martin Luthor King, Jr. quote
There is a higher law than the Constitution. - William Henry Seward quote
Return from Free Legal Aid to Home page.

DISCLAIMER: The law will vary depending on your state, jurisdiction and the specifics of your case. The information provided by USAttorneyLegalServices.com is intended for educational purposes only. The content on this site should NOT be considered professional legal advice or a substitute for professional legal advice. For such services, we recommend getting a free initial consultation by a licensed Attorney in your state.
Copyright © 2020 USAttorneyLegalServices.com - Free Legal Aid - All Rights Reserved.