FREE LEGAL AID TENNESSEE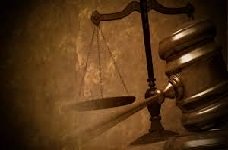 Providing free legal aid Tennessee - assistance and advocacy for elderly, abused, and low-income residents in the State.
CASE TYPES: Individual Rights, Juvenile, Divorce, Domestic Violence, Adoption, Bankruptcy, Community Economic Development, Consumer, Elder Law, Health, AIDS/HIV, Housing, Immigration, Public Benefits, Real Estate, Torts, Wills
The Tennessee Pro Bono Programs provides access to the justice system for thousands of low income individuals and families who would otherwise be turned away. Income must be 125% or below of poverty level.
FREE LEGAL AID TENNESSEE
Nashville
Nashville Bar Association Pro Bono Program, Inc. 300 Deaderick Street Ste 800 Nashville TN Zipcode: 3720 Phone: (615)242`8749 Fax: (615)244`4920
Legal Aid Society of Middle Tennessee 211 Union St Ste 800 Nashville TN Zipcode: 37201-1586 Phone: (615)244`6610 Fax: (615)244`6186
TENNESSEE POST-CONVICTION DEFENDER 1320 Andrew Jackson Building, 500 Deadrick Street Nashville TN 37243 Phone: (615)741`9331 Fax: (615)741`9430
TENNESSEE ASSOCIATION OF LEGAL SERVICES 211 Union Street, Suite 833` Nashville, TN 37201-1586 Phone: (615)242`0438
LEGAL AID SOCIETY OF MIDDLE TENNESSEE AND THE CUMBERLANDS  1321 Murfreesboro Pike, Suite 400, Nashville, TN 37217  Phone: 615-244-6610 and 1-800-238-1443
Clarksville
109 South Third Street Clarksville, TN 37040 Phone 931-552-6656 or 800-342-3317
Columbia
1121 Trotwood Avenue, Suite 4 Columbia, TN 38401 Phone 931-381-5533 or 866-660-7164 
Cookeville
9 South Jefferson Avenue, Suite 102 Cookeville, Tennessee 38501 Phone 931-528-7436 or 800-262-6817
Gallatin
106 Public Square, Suite 109 Gallatin, TN 37066 Phone 615-451-1880 or 888-475-4150
Murfreesboro
526 North Walnut Street Murfreesboro, TN 37130 Phone 615-890-0905
Oak Ridge
575 Oak Ridge Turnpike, Suite 201 Oak Ridge, TN 37830 Phone 865-483-8454 or 800-483-8457
Tullahoma 
281 Industrial Blvd. Tullahoma, TN 37388 Phone 931-455-7000 or 866-898-0171
Chattanooga
Legal Aid Of East Tennessee 744 McCallie Ave Ste 410 Chattanooga, TN Zipcode: 37403  Phone: (423)756`4013 Fax: (423)265`4164
Columbia
Legal Aid Society Of Middle Tennessee & The Cumberlands PO Box 1256 Columbia, TN Zipcode: 38402-1256 Phone: (931)381`5533 Fax: (931)381`5541
Gallatin
Legal Aid Society Of Middle Tennessee & The Cumberlands 650 N Water Ave Gallatin, TN Zipcode: 37066-2384 Phone: (615)451`1880 Fax: (615)451`1882
Jackson
West Tennessee Legal Services, Inc. -- Pro Bono Project PO Box 2066 Jackson, TN Zipcode: 38302-2066 Phone: (731)423`0616 Fax: (731)423`2600
Johnson City
Legal Aid Of East Tennessee PO Box 360 Johnson City, TN Zipcode: 37605-0360 Phone: (423)928`8311 ext. 35 Fax: (423)928`9488
Knoxville
Legal Aid Of East Tennessee 502 S. Gay St. 404 Knoxville, TN Zipcode: 37902 Phone: (865)637`0484 Fax: (865)525`1162
Memphis
Memphis Area Legal Services 109 N Main St Ste 200 Memphis, TN Zipcode: 38103 Phone: (901)523`8822 Fax: (901)843`6789
Community Legal Center 910 Vance Ave Memphis TN Zipcode: 38126 Phone: (901)543`3395 Fax: (901)549`0907
Murfreesboro
Legal Aid Society of Middle Tennessee Inc Williamson County Pro Bono Program 526 N Walnut St Murfreesboro TN Zipcode: 37130-2852 Phone: (615)890`0905 and (615)244`5612 Fax: (615)890`5274
Return from Free Legal Aid Tennessee to Home page.

DISCLAIMER: The law will vary depending on your state, jurisdiction and the specifics of your case. The information provided by USAttorneyLegalServices.com is intended for educational purposes only. The content on this site should NOT be considered professional legal advice or a substitute for professional legal advice. For such services, we recommend getting a free initial consultation by a licensed Attorney in your state.
Copyright © 2020 USAttorneyLegalServices.com - Free Legal Aid Tennessee - All Rights Reserved.