DEMAND LETTER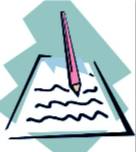 A demand letter is used to request overdue payment from a debtor.

A collection letter is sent after past-due notices have been issued and the debtor has not responded with payment.

Consult with an attorney before mailing any demand or collection letter.

In order to have a better chance of collecting the debt you should:
Respond quickly to past-due accounts
Don't be confrontational or hand-deliver the collection letter
Be cordial, but clearly remind the customer the account is past due and that it would be consequences for the delinquency (late fees, legal fees, expenses,...)
The letter below is only a sample and should not be considered a legal document.


DEMAND LETTER FOR PAYMENT
___________________________________________
Debtor
___________________________________________
Creditor
RE: CLAIM No ___________________


TO THE ABOVE NAMED DEBTOR
You will take notice that:
You are indebted to the above named creditor in the amount of $_________________;
The account is unpaid and overdue;
Payment has been duly demanded;
Unless you remit the sum above mentioned to the office of ______________________, or otherwise make provisions to settle on or before the ___________________ day of ___________, 20___, legal suit will be instituted forthwith for full amount/balance on your overdue account, together with all costs including interest fees, court and legal costs, and disbursements in their behalf expended.
County of ___________________________, State of ___________________ this __________ day of __________________, 20____.


____________________________________
Creditor


Sample Mortgage Hardship Letter
Dear (Ms/Mr. Brown:) We have purchased our family's home in (date). Since then, as you know, our country has experienced one the biggest housing market crashes in history. This, combined with the rising food and gas prices and current slow down in the economy, has affected our ability to pay our bills on time.

FREE Debt Settlement Letter SAMPLE
Good candidates for debt settlement include: credit card debts, medical bills, department store cards, student loans, personal loans, bounced checks, auto, home...

Sample Credit Card Hardship Letter
Keep in mind that this sample letter is only a guide in order to start the negotiation. Your personal information and the specifics of your situation must be added, changed or deleted.

Sample Payment Plan Letter
Letter to request a written installment payment agreement on a past due or delinquent account. Don't forget to make the necessary changes to fit your personal situation.

Sample Financial Hardship Letter
A financial hardship letter explains the reasons affecting the debtor's ability to maintain his or her financial obligations.

Sample Letter Request for Credit Report
You are entitled to a free credit report (section 612(b) of the Fair Credit Reporting Act) in situations when a company has denied your application for credit, insurance, or employment, based on information in your report.

Sample Credit Repair Letter
You have the right to contact the consumer reporting company and the information provider if any incomplete, inaccurate, erroneous, misleading, outdated, or unverifiable information has been provided to a consumer reporting company.

Sample Cover Letters
A cover letter is a short and direct letter that accompanies your resume and is used to communicate what makes you best suited for a job.

Sample Hardship Letter
Dear Creditor: Since last (month) I am experiencing financial difficulties due to (layoff, medical problem).

Sample Recommendation Letter for Employment
Dear (Ms/Mr. Brown:) Jane Doe has worked directly under my supervision for the past six years.

Sample Budget Form
sample budget form, personal budget form, free home budget form, family budget worksheet, monthly budget form, budget worksheet, household budget form


Return from Demand Letter to Home page.

DISCLAIMER: The law will vary depending on your state, jurisdiction and the specifics of your case. The information provided by USAttorneyLegalServices.com is intended for educational purposes only. The content on this site should NOT be considered professional legal advice or a substitute for professional legal advice. For such services, we recommend getting a free initial consultation by a licensed Attorney in your state.
Copyright © 2020 USAttorneyLegalServices.com - Demand Letter - All Rights Reserved.