LEGAL SERVICES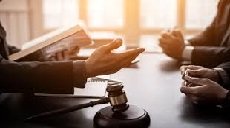 We value your feedback and will respond to your inquiries, questions and comments whenever possible.
The USAttorneyLegalServices.com site is designed to provide articles and information on LEGAL SERVICES, ATTORNEYS and the LAW in the United States of America. 


General questions and comments about this site or related subject matter can be directed to: information (at) lawhood.com 
Alabama, Arkansas, Alaska, Arizona, California, Colorado, Delaware, Connecticut, Florida, Georgia, Hawaii, Indiana, Illinois, Iowa, Idaho, Kansas, Kentucky, Louisiana, Maine, Maryland, Massachusetts, Michigan, Minnesota, Mississippi, Missouri, Montana, Nebraska, Nevada, New Hampshire, New Jersey, New Mexico, New York, North Carolina, North Dakota, Ohio, Oklahoma, Oregon, Pennsylvania, Rhode Island, South Carolina, South Dakota, Tennessee, Texas, Utah, Vermont, Virginia, Washington, West Virginia, Wisconsin, and Wyoming.

Return from Legal Services to Home page.

DISCLAIMER: The law will vary depending on your state, jurisdiction and the specifics of your case. The information provided by USAttorneyLegalServices.com is intended for educational purposes only. The content on this site should NOT be considered professional legal advice or a substitute for professional legal advice. For such services, we recommend getting a free initial consultation by a licensed Attorney in your state.
Copyright © 2020 USAttorneyLegalServices.com - Legal Services - All Rights Reserved.