FREE LEGAL AID RHODE ISLAND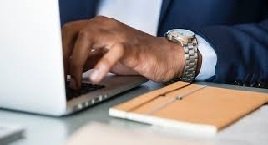 Free legal aid services on civil matters to low-income individuals and families in Rhode Island.
CASE TYPES: Divorce, Child Custody, Domestic Violence, Adoption, Individual Rights, Public Benefits, Bankruptcy, Consumer, Education, Employment, Health, Housing, Torts, Wills.
Providence
RHODE ISLAND LEGAL SERVICES
77 Dorrance Street
Providence
Rhode Island
02903
Phone: (401)274`2652
Rhode Island Bar Association Lawyer Referral Service
115 Cedar St
Providence
RI
02903-1082
Phone: (401)421`7799 and (401)421`7758
Fax: (401)421`2703

Saunderstown
Ocean State Lawyers for the Arts
PO Box 19
Saunderstown
RI
02874
Phone: (401)789`5686
Fax: (401)789`5686
Cases: Arts and entertainment law matters.



Return from Free Legal Aid Rhode Island to Home page.

DISCLAIMER: The law will vary depending on your state, jurisdiction and the specifics of your case. The information provided by USAttorneyLegalServices.com is intended for educational purposes only. The content on this site should NOT be considered professional legal advice or a substitute for professional legal advice. For such services, we recommend getting a free initial consultation by a licensed Attorney in your state.
Copyright © 2020 USAttorneyLegalServices.com - Free Legal Aid Rhode Island - All Rights Reserved.