FREE LEGAL AID IOWA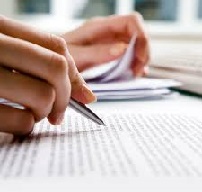 A number of Free Legal Aid Iowa attorneys across Iowa take part in helping women and children victims of domestic abuse and other legal issues involving safety, health and survival.

Nearly 50,000 women, senior citizens, veterans, children and other low-income Iowans can benefit from the Volunteer Lawyer Projects each year.

Family law cases with abuse take priority over those without.
Iowa residents must be income and asset eligible for legal services program.
Persons Using English as a Second Language/Se Habla Español LSC LOGO,
Statewide Service in, IA 52240
(800) 272`0008 or (319) 351`6570
Scott County Pro Bono Program
736 Federal St Ste 1411 Davenport IA 52803-5750 Phone: (563)322`6216 Fax: (563)884`4461
Case Types: Adoption, Consumer, Child Custody, Diivorce, Domestic Violence, Education, Elder Law, Employment, Health, Housing, Individual Rights, Public Benefits, Real Estate, Wills
Counties Served: Clinton, Muscatine, Scott
Iowa State Bar Association Public Service Project
521 E Locust Ste 302 Des Moines IA 50309 Phone: (515)244`8617 Fax: (515)244`8845
Counties Served: Statewide
Iowa Legal Aid Volunteer Lawyers Project
1111 9th St 230 Des Moines IA 50314-2590 Phone: (515)243`0311 Fax: (515)244`5525
Counties Served: Statewide, except Polk and Scott
Case Types: AIDS/HIV, Adoption, Consumer, Child Custody, Debt Collection, DiVORCE, Domestic Violence, Education, Elder Law, Employment, Guardianship, Health, Housing, Immigration, Individual Rights, Juvenile, Medicare/Health, Public Benefits, Real Estate, Termination of Parental Rights, Wills
Older Iowans who need specific legal advice about most non-criminal issues, including: Housing, Home Repairs, Debt Problems, telephone and utility issues, Elder Abuse, Family Law, Grandparent Visitation, Individual Rights, Guardianships, Privacy, Wills and Life Planning, Public Benefits, Insurance, Prescriptions, Health Care, Medicaid, Nursing Home and Long Term Care, please call the Legal Hotline at 1(800)992`8161.
Return from Free Legal Aid Iowa to Home page.

DISCLAIMER: The law will vary depending on your state, jurisdiction and the specifics of your case. The information provided by USAttorneyLegalServices.com is intended for educational purposes only. The content on this site should NOT be considered professional legal advice or a substitute for professional legal advice. For such services, we recommend getting a free initial consultation by a licensed Attorney in your state.
Copyright © 2020 USAttorneyLegalServices.com - Free Legal Aid Iowa - All Rights Reserved.