FREE LEGAL AID WYOMING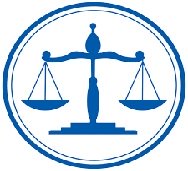 Find free legal aid Wyoming programs for the low-income residents who qualify for assistance in the State.

CASE TYPES: Divorce, Domestic Violence, Child Custody, Housing, Termination of Parental Rights, Wills, Bankruptcy, Consumer, Public Benefits.

LSC restrictions. Residents income must be below 125% of poverty or below 187.5%. No class action law suits, criminal, abortion rights or fee-generating cases. Assistance with divorce and custody cases are limited to situations involving extreme abuse.
LEGAL SERVICES FOR SOUTH EAST WYOMING
1620 Central Avenue, Suite 200
Cheyenne, Wyoming 82001-4575
Phone: (307)634`1566
Wind River Legal Services, Inc. Southeast Wyoming Branch
1603 Capitol Ave Ste 405 Cheyenne, WY
Zipcode: 82001-4562
Phone: (307)634`1566
Fax: (307)634`1370



Return from Free Legal Aid Wyoming to Home page.

DISCLAIMER: The law will vary depending on your state, jurisdiction and the specifics of your case. The information provided by USAttorneyLegalServices.com is intended for educational purposes only. The content on this site should NOT be considered professional legal advice or a substitute for professional legal advice. For such services, we recommend getting a free initial consultation by a licensed Attorney in your state.
Copyright © 2020 USAttorneyLegalServices.com - Free Legal Aid Wyoming - All Rights Reserved.