FREE LEGAL AID SOUTH DAKOTA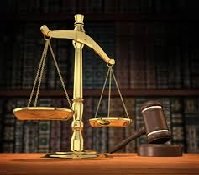 Residents who meet financial eligibility guidelines can get free legal aid South Dakota services.
CASE TYPES: Immigration, Divorce, Child Custody, Domestic Violence, Adoption, Termination of Parental Rights, Bankruptcy, Community Economic Development, Consumer, Education, Elder Law, Employment, Health, Housing, Individual Rights, Juvenile, Public Benefits, Real Estate, Torts, Wills
Mission
Dakota Plains Legal Services, Inc.
160 Second Street
P.O. Box 727
Mission , SD 57555-0727
Phone: (605) 856`4444
Fax: (605) 348`5874
Toll free: (800) 658`2297
Rapid City
Dakota Plains Legal Services
528 Kansas City Street, Po Box 1500 1
Rapid City
SD
57709
Phone: (605) 342`7171
Fax: (605) 348`5874
Sioux Falls
EAST RIVER LEGAL SERVICES
335 North Main Avenue, Suite 300
Sioux Falls, South Dakota 57102
Phone: (605) 336`9230
Fax: (605) 336`6919
Toll free: (800) 952`3015


Return from Free Legal Aid South Dakota to Home page.

DISCLAIMER: The law will vary depending on your state, jurisdiction and the specifics of your case. The information provided by USAttorneyLegalServices.com is intended for educational purposes only. The content on this site should NOT be considered professional legal advice or a substitute for professional legal advice. For such services, we recommend getting a free initial consultation by a licensed Attorney in your state.
Copyright © 2020 USAttorneyLegalServices.com - Free Legal Aid South Dakota - All Rights Reserved.