FREE LEGAL AID COLORADO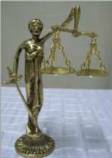 Colorado free legal aid programs focus on increasing benefits for children, the poor, and other disadvantaged communities.
Must meet federal poverty guidelines to get free legal assistance in cases such as:
Divorce, Domestic Violence, Child Custody, Adoption, Guardianship, Bankruptcy, Consumer, Immigration, Education, Elder Law, Employment, Housing, Public Benefits, Real Estate, Torts, Wills
Boulder County AIDS Project Pro Bono Attorney Team
2118 14th St, Boulder, CO 80302 Phone: (303)441`6121 Fax: (303)444`0260
FREE LEGAL AID COLORADO
Boulder County Legal Services
1790 30th Street 301, Boulder, CO 80301-1020 Phone: (303)449`7575 Fax: (303)447`3167
Colorado Legal Services - Colorado Springs Office
617 S Nevada Ave, Colorado Springs, CO 80903-4005 Phone: (719)471`0380 Fax: (719)471`1412 Phone: (719)471`0380
Southern Colorado AIDS Project
1301 S 8th St, Colorado Springs, CO 80903 Phone: (719)578`9092 Fax: (719)578`8690
Colorado Legal Services
1905 Sherman Street Suite #400 Denver, CO 80203 (303) 837`1321
Colorado Bar Association Public And Legal Services
1900 Grant St Fl 9, Denver, CO 80203-4301 Phone: (303)860`1115 Fax: (303)894`0821 Counties Served: Statewide
Rocky Mountain Immigrant Advocacy Network
1776 S Jackson St, Denver, CO 80210 Phone: (303)757`3334 Fax: (303)757`1776 Intake Phone: (303)866`9308 Counties Served: Statewide Case Types: Immigration
Metro Volunteer Lawyers
1905 Sherman Street Ste 400, Denver, CO 80203-1143 Phone: (303)871`6140 Fax: (303)866`9360 Intake Phone: (303)837`1313
Southwest Bar Volunteer Legal Aid, Inc.
1474 Main Ave Suite 200, Durango, CO 81301-5195 Phone: (970)247`0266 Fax: (970)385`7378 Intake Phone: (888)298`8483
Northwest Colorado Legal Services
PO Box 2694, Frisco, CO 80443-2694 Phone: (970)668`9612 Fax: (970)668`9612 Intake Phone: (800)521`6968
Alpine Legal Services
109 8th Street Ste 304, Glenwood Springs, CO 81601-3363 Phone: (970)945`8858 Fax: (970)945`7785
Delta County Bar Association Pro Bono Project
200 N. 6th Street, Suite 203, Grand Junction, CO 81501 Phone: (970)243`7940 Fax: (970)243`7814
Weld County Legal Services
P.O. Box 1283, Greeley, CO 80632 Phone: (970)351`7300 ext. 4514 Fax: (970)356`4356
Northwest Colorado Legal Services
PO Box 1904, Leadville, CO 80461-1904 Phone: (719)486`3238 Fax: (719)486`2493
Delta-Montrose Free Legal Services
P.O. Box 663, Montrose, CO 81402 General Phone: (970)249`9658
Uncompahgre Volunteer Legal Aid
307 E Main Fl 2, Montrose, CO 81401-3961 Phone: (970)249`7202
Heart of The Rockies Bar Association Pro Bono Program
Pr1604 H Street, Salida, CO 81201 Phone: (719)539`4251 Fax: (719)539`3020
Northeast Colorado Legal Services Pro Bono Program
350 Hagen Street, NJC Technical Building, Sterling, CO 80751 Phone: (970)522`6391 Fax: (970)522`6391 Intake Phone: (970)522`6391
Return from Free Legal Aid Colorado to Home page.

DISCLAIMER: The law will vary depending on your state, jurisdiction and the specifics of your case. The information provided by USAttorneyLegalServices.com is intended for educational purposes only. The content on this site should NOT be considered professional legal advice or a substitute for professional legal advice. For such services, we recommend getting a free initial consultation by a licensed Attorney in your state.
Copyright © 2020 USAttorneyLegalServices.com - Free Legal Aid Colorado - All Rights Reserved.