FREE LEGAL AID CONNECTICUT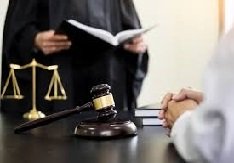 The programs and organizations listed below were created to provide legal help and advice to low income people who would not otherwise have access to the justice syste

m.
Contact the office nearest you to see if you are eligible for free legal aid Connecticut programs or call STATEWIDE LEGAL SERVICES at (800) 453`3320.
If you are not eligible for free legal assistance, you will find referral information for private attorneys who may take your case for a reduced or sliding scale fee.
Resources for free and low-cost legal assistance in Connecticut.
Legal Assistance Resource Center of Connecticut 44 Capitol Avenue, Suite 301 Hartford, CT 06106 Tel: (860) 278`5688 Fax: (860) 278`2957
Bridgeport
CLS -- Bridgeport Office 211 State Street Bridgeport, CT 6604 Phone: (203) 336`3851
Hartford
Connecticut Volunteer Lawyers For The Arts--Connecticut Commission On The Arts 755 Main St Hartford, CT 06103 Phone: (860)256`2800 Fax: (860)256`2811 Intake Phone: (860)256`2736
Greater Hartford Legal Assistance 999 Asylum Avenue, 3rd Floor Hartford, CT 6105 Phone: (860)541`5000
AIDS Legal Network for Connecticut (ALN) 80 Jefferson St Hartford, CT 06106-5035 Phone: (860)541`5000 Fax: (860)541`5050 Intake Phone: (888)380`3646
Middletown
CLS -- Administrative Office Marvin Farbman, Executive Director 62 Washington Street Middletown, CT 6457 Phone: (860) 344`447
Statewide Legal Services of Connecticut, Inc. 425 Main St Middletown, CT 06457-3309 Phone: (860)344`8096 ext. 3014 Fax: (860)344`1918 Intake Phone: (800)453`3320
New Britain
CLS -- New Britain Office 587 Main Street New Britain, CT 6051 Phone: (860) 225`8678
Connecticut Pro Bono Network P.O. Box 350 New Britain, CT 06050-0350 Phone: (806)612`2003 Fax: (860)223`0538 Intake Phone: (800)453`3320
New Haven
Jerome N. Frank Legal Services Organization P.O. Box 209090, New Haven, CT 06520-9090 (203) 432`4800 Fax: (203) 432`1426 - The Jerome N. Frank Legal Services Organization links law students with individuals in need of legal help who cannot afford private attorneys.
Quinnipiac University School of Law - Legal Clinic 275 Mt. Carmel Avenue, Hamden, CT (203) 582`3238 Fax: (203) 582`3237 - Tax law, health law (disability and access issues, rights of mentally ill), civil, family and bankruptcy issues. New Haven, Milford and Bridgeport areas.
New London
CLS -- New London Office 153 Williams Street New London, CT 6320 Phone: (860) 447`3233
Stamford
CLS -- Stamford Office 20 Summer Street Stamford, CT 6901 Phone: (203) 348`9216
Waterbury
CLS -- Waterbury Office 85 Central Avenue Waterbury, CT 6702 Phone: (203) 756`8074
Willimantic
CLS -- Willimantic Office 872 Main Street Willimantic, CT 6226 Phone: (860) 456`1761

Return from Free Legal Aid Connecticut to Home page.

DISCLAIMER: The law will vary depending on your state, jurisdiction and the specifics of your case. The information provided by USAttorneyLegalServices.com is intended for educational purposes only. The content on this site should NOT be considered professional legal advice or a substitute for professional legal advice. For such services, we recommend getting a free initial consultation by a licensed Attorney in your state.
Copyright © 2020 USAttorneyLegalServices.com - Free Legal Aid Connecticut - All Rights Reserved.