FREE LEGAL AID ALABAMA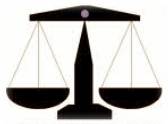 Pro Bono and free legal aid Alabama. Help and assistance for qualifying people in the State.
You can call toll-free 1(866)456'4995 to apply for free and low-cost civil legal aid, assistance & services in Alabama. En Español 1(888)835'3505.
Find out about other community resources, learn where to go for legal aid and assistance and get basic information about your legal rights on cases dealing with: bankruptcy, foreclosure, divorce, child support and child custody, consumer law, Social Security and unemployment compensation, real estate and tax law.
STATEWIDE
Legal Services Alabama 207 Montgomery Street Suite 500 Montgomery AL Zipcode: 36104 Phone: 334-264'1471 Phone: 800-844'5342 Fax: 334-264'1474
FREE LEGAL AID ALABAMA
ANNISTON
Anniston Office 1911 Noble St. Anniston, AL 36201 Phone: (256) 237'3615 Phone: (800) 884'595
BIRMINGHAM - Counties Served: Jefferson, Shelby
Birmingham Volunteer Lawyers Program 2021 Second Avenue North Birmingham AL Zipcode: 35203 Phone: 205-251'8006 Phone: 205-328'3540 Fax: 205-328'3548
Case Types: Adoption, Bankruptcy, Consumer, Child Custody, Dissolution of Marriage, Education, Elder Law, Employment, Housing, Torts, Wills
Case Restrictions: LSC restrictions.
DOTHAN
Dothan Office 1415 Honeysuckle Road, Suite 2 Dothan, AL 36305 Phone: (334) 793'7932 Phone: (800) 701'926
FLORENCE
Florence Office 102 South Court street, Suite 404 Florence, AL 35630 Phone: (256) 767'2020 Phone: (800) 467'3150
HUNTSVILLE
Huntsville Office 2000-C Vernon Street Huntsville, AL 35805 Phone: (256) 536'9645 Phone: (888) 741'7129
MONTGOMERY
Counties Served: Autauga, Baldwin, Barbour, Bibb, Blount, Bullock, Butler, Calhoun, Chambers, Cherokee, Chilton, Choctaw, Clarke, Clay, Cleburne, Coffee, Colbert, Conecuh, Coosa, Covington, Crenshaw, Cullman, Dale, Dallas, De Kalb, Elmore, Escambia, Etowah, Fayette, Franklin, Geneva, Greene, Hale, Henry, Houston, Jackson, Lamar, Lauderdale, Lawrence, Lee, Limestone, Lowndes, Macon, Marengo, Marion, Marshall, Montgomery, Morgan, Perry, Pickens, Pike, Randolph, Russell, Shelby, Saint Clair, Sumter, Talladega, Tallapoosa, Tuscaloosa, Walker, Washington, Wilcox, Winston
Alabama State Bar Volunteer Lawyers Program PO Box 671 Montgomery AL Zipcode: 36101 Phone: 334-269'1515 Fax: 334-261'6310
Case Restrictions: To qualify for the program clients must be referred by a Legal Services Alabama program office. Therefore all clients must meet Legal Services financial eligibility requirements - total household income, after all eligible deductions, at 125% of federal
Case Types: Adoption, Bankruptcy, Consumer, Child Custody, Dissolution of Marriage, Domestic Violence, Education, Housing, Real Estate, Torts, Wills
MOBILE - Free Legal Aid Alabama
Mobile Bar Association Volunteer Lawyers Program 2102 AmSouth Bank Bldg., 107 St. Francis Street Suite 505 Mobile AL Zipcode: 36602-1102 Phone: 251-438'1102 Fax: 251-438'1982
Case Types: Adoption, Adoption by Agreement, Change of Custody by Agreement, Child Support Modification Due to a Job Loss, Consumer, Child Custody, Divorce, Wills Post-Judgment Divorce Order Involving Children, Uncontested Divorce with No Children/No Property, Name Changes, Paternity, Visitation
Case Restrictions: No Criminal Cases. Mobile County Residency Subject Matter Financial Eligibility
OPELIKA
Opelika Office 3320 Skyway Drive, Suite 711 Opelika, AL 36801 Phone: (800) 331'5826 Phone: (334) 826'6828
SELMA
Selma Office 801 Alabama Ave, Suite 250 Selma, AL 36701 Phone: (334) 872'1355 Phone: (800) 644'6028
TUSCALOOSA - Counties Served: Bibb, Fayette, Greene, Hale, Lamar, Pickens, Tuscaloosa, Walker
Legal Services Alabama (Tuscaloosa Office) PO Box 0220967 Tuscaloosa AL Zipcode: 35402 Phone: 888-440'3256 Fax: 205-758'6041
Case Restrictions: LSC federal regulations - Income based civil law
Case Types: AIDS/HIV, Adoption, Bankruptcy, Consumer, Child Custody, Dissolution of Marriage, Domestic Violence, Education, Elder Law, Employment, Health, Housing, Juvenile, Public Benefits, Real Estate, Termination of Parental Rights, Torts, Wills
Alabama 24-hour Domestic Violence Hotline. Phone: (800) 650'6522
The University of Alabama School of Law - Clinic Contact Info: 101 Paul Bryant Drive Tuscaloosa, AL. 35487-0392 Phone: 1 205 348'4960
LAW CLINICS: Civil Law, Domestic Violence, Criminal Defense, Elder law, and Mediation Law.
Law students have the opportunity to participate in law clinics before graduating, helping low-income individuals and community organizations.
The clinic offers students the opportunity to represent real clients in a variety of areas.
LEGAL AREAS: civil litigation, criminal law, consumer law, domestic relations, nonprofit organizations law, elder law, and others.
Law clinics help second and third-year students develop the tools they need to serve the profession and the Alabama society.


Return from Free Legal Aid Alabama to Home page.

DISCLAIMER: The law will vary depending on your state, jurisdiction and the specifics of your case. The information provided by USAttorneyLegalServices.com is intended for educational purposes only. The content on this site should NOT be considered professional legal advice or a substitute for professional legal advice. For such services, we recommend getting a free initial consultation by a licensed Attorney in your state.
Copyright © 2020 USAttorneyLegalServices.com - Free Legal Aid Alabama - All Rights Reserved.