FREE LEGAL AID ALASKA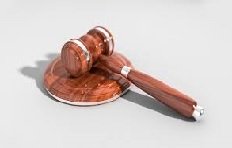 Find Free legal aid Alaska programs offering civil legal assistance to qualifying low-income residents in the state.
STATEWIDE
Alaska Legal Services Corporation -- Volunteer Attorney Support 1016 W. 6th Avenue Suite 200 Anchorage AK Zipcode: 99501 Phone: 907-272'9431 Phone: 907-529'1860 Fax: 907-279'7417 Toll-Free: (800) 478'2572
Case Restrictions: Financial Eligibility Restrictions on type of cases. Only civil matters Restricted from providing services to aliens and prisoners.
Case Types: Divorce, Domestic Violence, Child Custody, Adoption, Bankruptcy, Community Economic Development, Consumer, Education, Elder Law, Employment, Health, Housing, Individual Rights, Public Benefits, Real Estate, Termination of Parental Rights, Wills. Other Case Types: Prisoner's civil rights, class actions and abortion-related litigation.
Alaska Public Defender Agency 900 W. 5th Avenue, Suite 200, Anchorage, AK 99501
Alaska Pro Bono Program, Inc. 1120 E. Huffman Road Ste 23 PMB 651, Anchorage, AK 99515 (907) 565'4311
The Alaska Civil Liberties Union 419 Barrow Street, Anchorage, AK 99520 907-258'0044
Ketchikan Law Office 306 Main Street #218 Ketchikan, AK 99901-6483 Legal aid County Phone: (907) 225'6420
Bethel Law Office P.O. Box 248 Bethel, AK 99559-0248 Legal aid County Phone: (907) 543'2237 Toll-Free: (800) 478'2230
Fairbanks Law Office 1648 Cushman, Suite 300 Fairbanks, AK 99701-6202 Legal aid County Phone: (907) 452'5181 Toll-Free: (800) 478'5401
Juneau Law Office 416 6th Street, Suite 322 Juneau, AK 99801-1096 Legal aid County Phone: (907) 586'6425 Toll-Free: (800) 789'6426
Dillingham Law Office P.O. Box 176 Dillingham, AK 99576-0176 Legal aid County Phone: (907) 842'1452 Toll-Free: (888) 391'1475
Ft. Richardson U.S. Army, Legal Assistance 600 Richardson Drive 5700, Fort Richardson, AK 99505 907-384'0371
Sitka - ANDVSA Pro Bono Program P.O. Box 6631, Sitka, AK 99835 (907) 747'7545



Return from Free Legal Aid Alaska to Home page.

DISCLAIMER: The law will vary depending on your state, jurisdiction and the specifics of your case. The information provided by USAttorneyLegalServices.com is intended for educational purposes only. The content on this site should NOT be considered professional legal advice or a substitute for professional legal advice. For such services, we recommend getting a free initial consultation by a licensed Attorney in your state.
Copyright © 2020 USAttorneyLegalServices.com - Free Legal Aid Alaska - All Rights Reserved.