FREE LEGAL AID MONTANA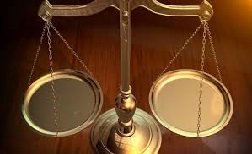 Thousands of State residents have been assisted by volunteer attorneys participating in local free legal aid Montana programs.
Potential clients are screened to determine legal merit and income eligibility for legal advice and representation on issues such as: Consumer matters, Adoption, Bankruptcy, Domestic Violence, Housing discrimination and other civil rights, Child Custody, Dissolution of Marriage, Termination of Parental Rights, Landlord/tenant law, Wills, Indian law, Migrant workers' legal issues, Elder Law, Social Security Disability and other public benefits.
Also, referrals to pro bono attorneys and other providers are offered by these programs.
FREE LEGAL AID MONTANA

BILLINGS
Montana Legal Services Association Billings Office 2442 1st Ave N Billings MT Zipcode: 59101-2317 Phone: (406)248`7113 and (800)999`4941 Fax: (406)252`6055
BOZEMAN
Montana Legal Services Association PO Box 937 Bozeman MT Zipcode: 59771-0937 Phone: (406)582`1157 and (800)999`4941 Fax: (406)582`9741
BUTTE
Montana Legal Services Association The Butte Program PO Box 806 Butte MT Zipcode: 59703-0806 Phone: (406)723`4612 Fax: (406)782`8006
HAVRE
Montana Legal Services Association Pro Bono Program - Twelfth Judicial District PO Box 548 Havre MT Zipcode: 59501-0548 Phone: (406)265`6761 Fax: (406)265`6763
HELENA
MONTANA LEGAL SERVICES ASSOCIATION 801 North Last Chance Gulch Helena MT 59601 Phone: (406)442`9830
State Bar Of Montana P O Box 577 Helena MT Zipcode: 59601 Phone: (406)442`7660 Fax: (406)447`7763
MISSOULA
Montana Legal Services Association Pro Bono Program - Missoula Area 304 N Higgins Ave Missoula MT Zipcode: 59802-4538 Phone: (406)543`8343 Fax: (406)543`8314



Return from Free Legal Aid Montana to Home page.

DISCLAIMER: The law will vary depending on your state, jurisdiction and the specifics of your case. The information provided by lawhood.com is intended for educational purposes only. The content on this site should NOT be considered professional legal advice or a substitute for professional legal advice. For such services, we recommend getting a free initial consultation by a licensed Attorney in your state.
Copyright © 2024 LAWHOOD.COM - Free Legal Aid Montana - All Rights Reserved.