FREE LEGAL AID VERMONT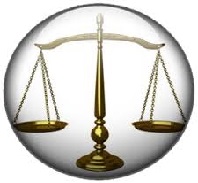 Free legal aid and advocacy for elderly, abused, and low-income residents in the State of Vermont.
CASE TYPES: Divorce, Domestic Violence, Child Custody, Education, Bankruptcy, Consumer, Elder Law, Employment, Housing, Individual Rights, Real Estate, Torts, Wills, AIDS/HIV.
Eligible Vermont residents must prove income 125% or below of poverty level to be eligible.
AIDS Project Of Southern Vermont
P.O. Box 1486
Brattleboro, VT 05302
Phone: (802)254`8263
Fax: (802)254`3613
VERMONT LEGAL AID INC.
PO Box 1367, 12 North Street
Burlington, VT 05401
Phone: (802)863`5620
Legal Services Law Line of Vermont Volunteer Lawyer's Project
30 Elmwood Ave
Burlington, VT 05401-3621
Phone: (802)863`7153
Fax: (802)651`4130

Return from Free Legal Aid Vermont to Home page.

DISCLAIMER: The law will vary depending on your state, jurisdiction and the specifics of your case. The information provided by USAttorneyLegalServices.com is intended for educational purposes only. The content on this site should NOT be considered professional legal advice or a substitute for professional legal advice. For such services, we recommend getting a free initial consultation by a licensed Attorney in your state.
Copyright © 2020 USAttorneyLegalServices.com - Free Legal Aid Vermont - All Rights Reserved.