FREE LEGAL AID NEBRASKA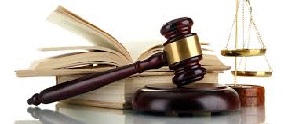 Nebraska residents are eligible for Free Legal Aid if their income level is 125% of the poverty level or less and have limited assets.
Some types of cases handled: Divorce, Domestic Violence, Immigration, Juvenile, Adoption, Bankruptcy, Community Economic Development, Consumer, Child Custody, Education, Elder Law, Employment, Health, Housing, Individual Rights, Torts, Public Benefits, Real Estate, Wills
Nebraska Free Legal Aid Programs represent victims of domestic violence regardless of their income, and any undocumented people or illegal aliens who are victims of domestic violence as defined by FEDERAL LAW.
GRAND ISLAND
Nebraska Legal Services Scotts Bluff County Volunteer Lawyer Program PO Box 1078 Grand Island NE Zipcode: 68802 Phone: (308)381`0517 and (877)250`2016 Fax: (308)381`0521
LINCOLN
NEBRASKA CENTER FOR LEGAL SERVICES 1616 L Street Lincoln Nebraska Zipcode: 68501 Phone: (402)477`6680
Nebraska State Bar Association Volunteer Lawyers Project PO Box 81809 Lincoln NE Zipcode: 68501-1809 Phone: (402)475`7091 and (800)742`3005 Fax: (402)475`7095
Case Restrictions: Civil legal matters only. Pro bono assistance is provided to those individuals with income at and below 125% of poverty guidelines. Reduced fee is provided to individuals at 150% and below.


Return from Free Legal Aid Nebraska to Home page.

DISCLAIMER: The law will vary depending on your state, jurisdiction and the specifics of your case. The information provided by USAttorneyLegalServices.com is intended for educational purposes only. The content on this site should NOT be considered professional legal advice or a substitute for professional legal advice. For such services, we recommend getting a free initial consultation by a licensed Attorney in your state.
Copyright © 2020 USAttorneyLegalServices.com - Free Legal Aid Nebraska - All Rights Reserved.