FREE LEGAL AID HAWAII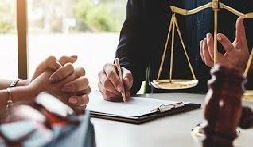 Find State resources that provide pro bono legal services to Hawaiians with legal problems.
In most cases, to be eligible for free legal services in Hawaii, you must meet federal poverty income standards.
Some of the largest non-profit law firms and organizations are dedicated to assisting the low- to moderate-income Hawaii residents with problems relating to domestic violence, divorce, custody cases, adoption, guardianships, consumer issues, home ownership, housing, Landlord/Tenant, immigration, juvenile, termination of parental rights, torts, wills and government benefits.
Legal Aid Society Of Hawaii-- Partnership In Pro Bono
924 Bethel Street Honolulu HI Zipcode: 96813-4304
Phone: (808)536`4302
Fax: (808)527`8088
Case Types: Adoption, Termination of Parental Rights, Child Custody, Domestic Violence, Divorce, Bankruptcy, Consumer, Elder Law, Employment, Health, Housing, Individual Rights, Juvenile, Public Benefits, Wills, Real Estate
Case Restrictions: Client must meet US citizenship criteria as well as meet our income and asset guidelines. The program does not accept any personal injury or for monetary award cases. Each type of case has its own criteria for acceptance within the program.
Volunteer Legal Services of Hawaii
545 Queen St Ste 100 Honolulu HI 96813-2920
Phone: (808)528`7046
Fax: (808)524`2147
Case Types: Divorce, Domestic Violence, Adoption, Termination of Parental Rights, Bankruptcy, Consumer, Child Custody, Education, Employment, Health, Housing, Immigration, Juvenile, Torts, Wills
Case Restrictions: Civil not fee generating. Cases must generally be uncontested unless domestic violence is an issue or the client is a child.
Hawaii State Bar Association AIDS Legal Clinic
1132 Bishop St Ste 906 Honolulu HI 96813
Phone: (808)537`1868
Fax: (808)521`7963
Case Types: AIDS/HIV
Victim/Witness Kokua Services
Phone: (808) 523-4158
Affordable Lawyer Care Honolulu
Phone: (808) 527`8027
Domestic Violence Clearinghouse and Legal Hotline
Hotline: (808) 242`8745
Phone: (808) 534`4067


Return from Free Legal Aid Hawaii to Home page.

DISCLAIMER: The law will vary depending on your state, jurisdiction and the specifics of your case. The information provided by USAttorneyLegalServices.com is intended for educational purposes only. The content on this site should NOT be considered professional legal advice or a substitute for professional legal advice. For such services, we recommend getting a free initial consultation by a licensed Attorney in your state.
Copyright © 2020 USAttorneyLegalServices.com - Free Legal Aid Hawaii - All Rights Reserved.