FREE LEGAL AID NEW MEXICO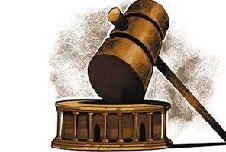 Programs and organizations that provide legal services to New Mexico residents of limited means.
CASE TYPES: Adoption, Child Custody, Termination of Parental Rights, Divorce, Domestic Violence, Community Economic Development, Bankruptcy, Community Economic Development, Consumer, Small Claims-Civil, Torts, Education, Elder Law, Employment, Health, Individual Rights, Immigration, Migrant, Real Estate, Housing, Land and water rights, Juvenile, Public Benefits, Name Change, Landlord/Tenant, Wills.
Most services require that client be below 125% of federal poverty guidelines.
FREE LEGAL AID NEW MEXICO
ALBUQUERQUE
State Bar Of New Mexico Referral Program PO Box 92860 Albuquerque NM Zipcode: 87199 Phone: (505)797`6000 and (505)797`6066 Fax: (505)797`6074
Albuquerque Bar Association Courthouse Booth Lawyer Referral Service 540 Chama St NE Albuquerque NM Zipcode: 87108-2017 Phone: (505)256`0417 Fax: (505)256`0780
Lawyer Referral for the Elderly Program PO Box 92860 Albuquerque NM Zipcode: 87119  (505)797`6005 Fax: (505)828`3765
New Mexico Legal Aid (Albuquerque) PO Box 25486 Ste 3100 Albuquerque NM Zipcode: 87104 Phone: (505)243`7871 Fax: (505)842`9864
FARMINGTON
DNA-People's Legal Services, Inc. 709 N Butler Ave Farmington NM 87401-6855 Phone: (505)325`8886 Fax: (505)327`9486
LAS CRUCES
Southern New Mexico Legal Services Private Attorney Involement 300 N Downtown Mall Las Cruces NM Zipcode: 88001-1247 Phone: (505)541`4867 Fax: (505)541`4840
SANTA FE
AIDS Law Panel PO Box 22251 Santa Fe NM Zipcode: 84502 Phone: (505)982`2021-(800)982`2021 Fax: (505)474`3641 Case Types: AIDS/HIV



Return from Free Legal Aid New Mexico to Home page.

DISCLAIMER: The law will vary depending on your state, jurisdiction and the specifics of your case. The information provided by USAttorneyLegalServices.com is intended for educational purposes only. The content on this site should NOT be considered professional legal advice or a substitute for professional legal advice. For such services, we recommend getting a free initial consultation by a licensed Attorney in your state.
Copyright © 2020 USAttorneyLegalServices.com - Free Legal Aid New Mexico - All Rights Reserved.