WISCONSIN HALFWAY HOUSES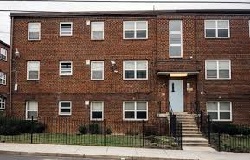 Wisconsin Halfway Houses provide transitional housing for adult men and women in the state.
Types of Halfway houses in the US:
for people with substance abuse issues
reintegration of people who have been recently released from jail
for people with chronic mental health disorders
This houses provide a safe, clean and healthy living environment and structured recovery programs that help men and women overcome drug and alcohol addiction and restore dignity and self esteem . Some group homes can even provide employment opportunities.

Amenities include: gourmet kitchen, gym, pool, spa, central a/c, private bedroom, cable television, high-speed Internet, laundry facilities, entertainment and recreational opportunities, and client transportation.
Some rules and requirements: community service, 12-step program membership, treatment/recovery plan accomplishment, Alcoholics Anonymous and Narcotics Anonymous, curfews, random drug and alcohol testing.
Residents pay for their own stay or it could be financed by their private health insurance.
Franciscan Skemp Healthcare 1022 Division Street La Crosse, Wisconsin 54601 Phone: (608)782`7700
Exodus Transitional Care Facility Inc 1421 Fond Du Lac Avenue Kewaskum, Wisconsin 53040 Phone: (262)626`4166
Genesis House 1002 Motor Avenue Waukesha, Wisconsin 53188 Phone: (262)544`0711
Alcohab Inc 786 South Main Street Janesville, Wisconsin 53545 Phone: (608)754`6800
Ministry Behavioral Health 201 North Prentice Street Stevens Point, Wisconsin 54481 Phone: (715)344`4611
Lutheran Social Services 325 Sentinel Drive Waukesha, Wisconsin 53189 Phone: (262)542`2663
Rebos Chris Farley House 810 Olin Avenue West Madison, Wisconsin 53715 Phone: (608)255`5922
Serenity House Inc 205 East Grand Avenue Chippewa Falls, Wisconsin 54729 Phone: (715)723`8468
Fahrman Center 3136 Craig Road Eau Claire, Wisconsin 54701 Phone: (715)835`9110
Beacon House 166 South Park Avenue Fond Du Lac, Wisconsin 54935 Phone: (920)923`3999
Red Cliff Tribe North Braddum Road off Blueberry Road Bayfield, Wisconsin 54814 Phone: (715)779`3741
Gundersen Lutheran 1312 5th Avenue La Crosse, Wisconsin 54601 Phone: (608)775`4718
Hope Haven Inc 425 West Johnson Street Madison, Wisconsin 53703 Phone: (608)251`8881
Chemical Dependency 1500 North 34th Street Suite 600 Superior, Wisconsin 54880 Phone: (715)392`8216
Aurora Psychiatric Hospital 1220 Dewey Avenue Milwaukee, Wisconsin 53213 Phone: (414)454`6600
Century House 1130 Northview Road Waukesha, Wisconsin 53188 Phone: (262)544`6233
Arbor Place Inc 320 21st Street NE Menomonie, Wisconsin 54751 Phone: (715)235`4537x1
Alcohab Inc 430 North Jackson Street Janesville, Wisconsin 53545 Phone: (608)754`4166
Horizon House 2511 West Vine Street Milwaukee, Wisconsin 53205 Phone: (414)342`3237
Gundersen Lutheran 1922 Miller Street La Crosse, Wisconsin 54601 Phone: (608)775`4753
Kinnic Falls 900 South Orange Street River Falls, Wisconsin 54022 Phone: (715)426`5950x1
Casa Clare Inc 310 North Durkee Street Appleton, Wisconsin 54911 Phone: (920)731`3981
Nova Counseling Services Inc 3240 Jackson Street Oshkosh, Wisconsin 54901 Phone: (920)231`0143


Return from Wisconsin Halfway Houses to Home page.

DISCLAIMER: The law will vary depending on your state, jurisdiction and the specifics of your case. The information provided by USAttorneyLegalServices.com is intended for educational purposes only. The content on this site should NOT be considered professional legal advice or a substitute for professional legal advice. For such services, we recommend getting a free initial consultation by a licensed Attorney in your state.
Copyright © 2020 USAttorneyLegalServices.com - Wisconsin Halfway Houses - All Rights Reserved.