OKLAHOMA HALFWAY HOUSES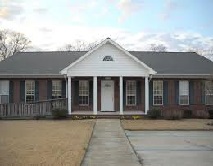 Oklahoma Halfway Houses provide transitional housing for adult men and women in the state.
Types of Halfway houses in the US:
for people with substance abuse issues
reintegration of people who have been recently released from jail
for people with chronic mental health disorders
This houses provide a safe, clean and healthy living environment and structured recovery programs that help men and women overcome drug and alcohol addiction and restore dignity and self esteem . Some group homes can even provide employment opportunities.
Amenities include: gourmet kitchen, gym, pool, spa, central a/c, private bedroom, cable television, high-speed Internet, laundry facilities, entertainment and recreational opportunities, and client transportation.

Some rules and requirements: community service, 12-step program membership, treatment/recovery plan accomplishment, Alcoholics Anonymous and Narcotics Anonymous, curfews, random drug and alcohol testing.
Residents pay for their own stay or it could be financed by their private health insurance.
Community House 1501 NE 11th Street Oklahoma City, Oklahoma 73117 Phone: (405)424`4347
Broadway House Inc 221 2nd Street NW Ardmore, Oklahoma 73401 Phone: (580)226`3252
12 and 12 Inc 6333 East Skelley Drive Tulsa, Oklahoma 74135 Phone: (918)664`4224
Northeastern Oklahoma Council on 130 West Steve Owens Boulevard Miami, Oklahoma 74354 Phone: (918)542`2845
Bridgeway Inc 620 West Grand Street Ponca City, Oklahoma 74601 Phone: (580)762`1462
Oaks Behavioral Health Center 628 East Creek Street Mcalester, Oklahoma 74501 Phone: (918)423`6030
Veterans Affairs Medical Center 921 NE 13th Street Unit 116-C Oklahoma City, Oklahoma 73104 Phone: (405)270`0501x5
Monarch Inc 2310 West Broadway Street Muskogee, Oklahoma 74401 Phone: (918)682`7210
Roadback Inc/Miller Manor 708 West Gore Boulevard Lawton, Oklahoma 73501 Phone: (580)248`8526
New Pathways Halfway House 1401 NE Lawrie Tatum Road Lawton, Oklahoma 73502 Phone: (580)248`3628
Van's House 701 West Main Street Enid, Oklahoma 73701 Phone: (580)233`6070

Return from Oklahoma Halfway Houses to Home page.

DISCLAIMER: The law will vary depending on your state, jurisdiction and the specifics of your case. The information provided by USAttorneyLegalServices.com is intended for educational purposes only. The content on this site should NOT be considered professional legal advice or a substitute for professional legal advice. For such services, we recommend getting a free initial consultation by a licensed Attorney in your state.
Copyright © 2020 USAttorneyLegalServices.com - Oklahoma Halfway Houses - All Rights Reserved.