MISSISSIPPI HALFWAY HOUSES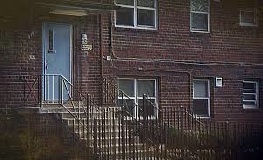 Mississippi Halfway Houses provide transitional housing for adult men and women in the state.
Types of Halfway houses in the US:
for people with substance abuse issues
reintegration of people who have been recently released from jail
for people with chronic mental health disorders
This houses provide a safe, clean and healthy living environment and structured recovery programs that help men and women overcome drug and alcohol addiction and restore dignity and self esteem . Some group homes can even provide employment opportunities.
Amenities include: gourmet kitchen, gym, pool, spa, central a/c, private bedroom, cable television, high-speed Internet, laundry facilities, entertainment and recreational opportunities, and client transportation.
Some rules and requirements: community service, 12-step program membership, treatment/recovery plan accomplishment, Alcoholics Anonymous and Narcotics Anonymous, curfews, random drug and alcohol testing.
Residents pay for their own stay or it could be financed by their private health insurance.

Communicare 152 A Highway 7 South Oxford, Mississippi 38655 Phone:662.234.7237
Center for Independent Learning 1480 Raymond Road Jackson, Mississippi 39204 Phone: (601)373`1533x3
Weems Community Mental Health Center 1415 1/2 College Drive Meridian, Mississippi 39304 Phone: (601)693`1001
Stevens Center of Singing River Servs 4905 Telephone Road Pascagoula, Mississippi 39567 Phone: (228)769`1280
Recovery House Inc 770 Golding Road Columbus, Mississippi 39704 Phone: (662)329`4333
Community Counseling Services 217 Court Street West Point, Mississippi 39773 Phone: (662)494`7060
Oak Arbor 4507 U.S. Highway 49 South Hattiesburg, Mississippi 39401 Phone: (601)545`2925
New Beginnings Res Transitional 2307 McFadden Road Jackson, Mississippi 39204 Phone: (601)371`7483
Timber Hills Mental Health Services 401 New Hope Drive Corinth, Mississippi 38835 Phone: (662)286`7199
Region III Chemical Dependency Service 920 Boone Street Tupelo, Mississippi 38804 Phone: (662)844`3531x1
The McCoy House for Sober Living Jackson, Mississippi 39206 Phone: (601)946`0578 Fax: (601)977`9422
Nunan Center 353 Airport Boulevard Greenville, Mississippi 38703 Phone: (662)335`7146
Victory Manor Recovery Center 100 West Northside Drive Clinton, Mississippi 39060 Phone: (601)924`9496
New Roads 311 Smith Drive Mendenhall, Mississippi 39114 Phone: (601)847`2623
Pines and Cady Hill Chemical 1011 Main Street Columbus, Mississippi 39701 Phone: (662)327`7916
Harbor Houses of Jackson Inc 1019 West Capitol Street Jackson, Mississippi 39203 Phone: (601)355`0061
Fairland Center 3000 Highway 49 South Dublin, Mississippi 38739 Phone: (662)624`2152
Clearview Recovery Center of 3 Clearview Circle Moselle, Mississippi 39459 Phone: (601)544`1499


Return from Mississippi Halfway Houses to Home page.

DISCLAIMER: The law will vary depending on your state, jurisdiction and the specifics of your case. The information provided by USAttorneyLegalServices.com is intended for educational purposes only. The content on this site should NOT be considered professional legal advice or a substitute for professional legal advice. For such services, we recommend getting a free initial consultation by a licensed Attorney in your state.
Copyright © 2020 USAttorneyLegalServices.com - Mississippi Halfway Houses - All Rights Reserved.