MISSOURI HALFWAY HOUSES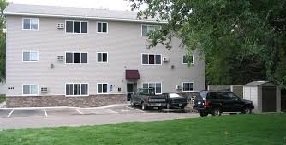 Missouri Halfway Houses provide transitional housing for adult men and women in the state.
Types of Halfway houses in the US:
for people with substance abuse issues
reintegration of people who have been recently released from jail
for people with chronic mental health disorders
This houses provide a safe, clean and healthy living environment and structured recovery programs that help men and women overcome drug and alcohol addiction and restore dignity and self esteem . Some group homes can even provide employment opportunities.
Amenities include: gourmet kitchen, gym, pool, spa, central a/c, private bedroom, cable television, high-speed Internet, laundry facilities, entertainment and recreational opportunities, and client transportation.
Some rules and requirements: community service, 12-step program membership, treatment/recovery plan accomplishment, Alcoholics Anonymous and Narcotics Anonymous, curfews, random drug and alcohol testing.
Residents pay for their own stay or it could be financed by their private health insurance.

SE Missouri Community Treatment Center 5536 State Highway 32 Farmington, Missouri 63640 Phone: (573)756`5749
Hannibal Council on Alc/Drug Abuse Inc 146 Communications Drive Hannibal, Missouri 63401 Phone: (573)248`1196
Salvation Army 5100 East 24th Street Kansas City, Missouri 64127 Phone: (816)483`2281
Alternative Opportunities Inc 2411 West Catalpa Street Springfield, Missouri 65807 AdmissionsPhone: (417)862`3455x1
Harris House 8327 South Broadway Saint Louis, Missouri 63111 Phone: (314)631`4299
Benilde Hall Program 3220 East 23rd Street Kansas City, Missouri 64127 Phone: (816)842`6563
Salvation Army 3010 Washington Avenue Saint Louis, Missouri 63103 Phone: (314)652`3310
Comm Mental Health Consultants Inc 815 South Ash Street Nevada, Missouri 64772 Phone: (417)667`8352
Bridgeway Counseling Services Inc 113 Liberty Plaza Drive Union, Missouri 63084 Phone: (636)584`7146
Family Counseling Center Inc 20 South Sprigg Street Suite 2 Cape Girardeau, Missouri 63703 Phone: (573)651`4177x1

Return from Missouri Halfway Houses to Home page.

DISCLAIMER: The law will vary depending on your state, jurisdiction and the specifics of your case. The information provided by USAttorneyLegalServices.com is intended for educational purposes only. The content on this site should NOT be considered professional legal advice or a substitute for professional legal advice. For such services, we recommend getting a free initial consultation by a licensed Attorney in your state.
Copyright © 2020 USAttorneyLegalServices.com - Missouri Halfway Houses - All Rights Reserved.