NEBRASKA HALFWAY HOUSES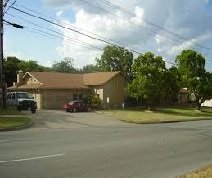 Nebraska Halfway Houses provide transitional housing for adult men and women in the state.
Types of Halfway houses in the US:
for people with substance abuse issues
reintegration of people who have been recently released from jail
for people with chronic mental health disorders
This houses provide a safe, clean and healthy living environment and structured recovery programs that help men and women overcome drug and alcohol addiction and restore dignity and self esteem . Some group homes can even provide employment opportunities.
Amenities include: gourmet kitchen, gym, pool, spa, central a/c, private bedroom, cable television, high-speed Internet, laundry facilities, entertainment and recreational opportunities, and client transportation.
Some rules and requirements: community service, 12-step program membership, treatment/recovery plan accomplishment, Alcoholics Anonymous and Narcotics Anonymous, curfews, random drug and alcohol testing.
Residents pay for their own stay or it could be financed by their private health insurance.

Alcoholics Resocialization 604 South 37th Street Omaha, Nebraska 68105 Phone: (402)346`8898
Siena/Francis House 1702 Nicholas Street Omaha, Nebraska 68102 Phone: (402)341`1821
Catholic Charities 1490 North 16th Street Omaha, Nebraska 68102 Phone: (402)827`0570
Saint Monicas 6420 Colby Street Lincoln, Nebraska 68505 Phone: (402)441`3768
Houses of Hope Nebraska Inc 2015 South 16th Street Lincoln, Nebraska 68502 Phone: (402)435`3165x1
South Central Behavioral Services 2701 Central Avenue Kearney, Nebraska 68847 Phone: (308)237`5775
Stephen Center Inc 2723 Q Street Omaha, Nebraska 68107 Phone: (402)731`0238
Link Inc 1001 Norfolk Avenue P.O. Box 2007 Norfolk, Nebraska 68702 Phone: (402)371`5310
Well Link Inc 305 North 9th Street Norfolk, Nebraska 68701 Phone: (402)379`3622
Bridge Inc 922 North Denver Street Hastings, Nebraska 68901 Phone: (402)462`4677
Omaha Alcohol Program 100 Indian Hill Macy, Nebraska 68039 Phone: (402)837`4053
Santa Monica Inc 130 North 39th Street Omaha, Nebraska 68131 Phone: (402)558`7088


Return from Nebraska Halfway Houses to Home page.

DISCLAIMER: The law will vary depending on your state, jurisdiction and the specifics of your case. The information provided by USAttorneyLegalServices.com is intended for educational purposes only. The content on this site should NOT be considered professional legal advice or a substitute for professional legal advice. For such services, we recommend getting a free initial consultation by a licensed Attorney in your state.
Copyright © 2020 USAttorneyLegalServices.com - Nebraska Halfway Houses - All Rights Reserved.