IOWA HALFWAY HOUSES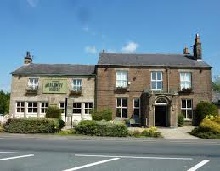 Iowa Halfway Houses provide transitional housing for adult men and women in the state.
Types of Halfway houses in the US:
for people with substance abuse issues
reintegration of people who have been recently released from jail
for people with chronic mental health disorders
This houses provide a safe, clean and healthy living environment and structured recovery programs that help men and women overcome drug and alcohol addiction and restore dignity and self esteem . Some group homes can even provide employment opportunities.
Amenities include: gourmet kitchen, gym, pool, spa, central a/c, private bedroom, cable television, high-speed Internet, laundry facilities, entertainment and recreational opportunities, and client transportation.
Some rules and requirements: community service, 12-step program membership, treatment/recovery plan accomplishment, Alcoholics Anonymous and Narcotics Anonymous, curfews, random drug and alcohol testing.
Residents pay for their own stay or it could be financed by their private health insurance.

Jackson Recovery Centers Inc 1800 Grandview Street Sioux City, Iowa 51104 Phone: (712)258`4776
Bernie Lorenz Recovery Inc 4014 Kingman Boulevard Des Moines, Iowa 50311 Phone: (515)255`3373
Mid Eastern Council on Chemical Abuse 430 Southgate Avenue Iowa City, Iowa 52240 Phone: (319)351`4357
Zion Recovery Services 3077 Zion Lane Orient, Iowa 50858 Phone: (641)337`5385
Substance Abuse Services Center Inc 135 West 17th Street Dubuque, Iowa 52001 Phone: (563)589`0570
Prairie Ridge 320 North Eisenhower Avenue P. O. Box 1338 Mason City, Iowa 50402 Phone: (641)424`2391
Alcohol and Drug Dependency Servs of 1340 Mount Pleasant Street Lincoln Center Burlington, Iowa 52601 Phone: (319)753`6567
Area Substance Abuse Council 3601 16th Avenue SW Cedar Rapids, Iowa 52404 Phone: (319)390`4611
Jackson Recovery Centers Inc 2309 Jackson Street Sioux City, Iowa 51104 Phone: (712)258`5424
Pathways Behavioral Services Inc 3362 University Avenue Waterloo, Iowa 50701 Phone: (319)235`6571
Community and Family Resources 726 South 17th Street Fort Dodge, Iowa 50501 Phone: (515)576`7261
Center for Alcohol and Drug Services 12160 Utah Avenue Davenport, Iowa 52804 Phone: (563)326`1150
New Directions Inc 2727 South 19th Street Clinton, Iowa 52732 Phone: (563)242`2042
House of Mercy 1409 Clark Street Des Moines, Iowa 50314 Phone: (515)643`6500


Return from Iowa Halfway Houses to Home page.

DISCLAIMER: The law will vary depending on your state, jurisdiction and the specifics of your case. The information provided by USAttorneyLegalServices.com is intended for educational purposes only. The content on this site should NOT be considered professional legal advice or a substitute for professional legal advice. For such services, we recommend getting a free initial consultation by a licensed Attorney in your state.
Copyright © 2020 USAttorneyLegalServices.com - Iowa Halfway Houses - All Rights Reserved.