LOUISIANA HALFWAY HOUSES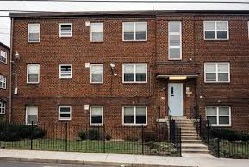 Louisiana Halfway Houses provide transitional housing for adult men and women in the state.
Types of Halfway houses in the US:
for people with substance abuse issues
reintegration of people who have been recently released from jail
for people with chronic mental health disorders
This houses provide a safe, clean and healthy living environment and structured recovery programs that help men and women overcome drug and alcohol addiction and restore dignity and self esteem . Some group homes can even provide employment opportunities.
Amenities include: gourmet kitchen, gym, pool, spa, central a/c, private bedroom, cable television, high-speed Internet, laundry facilities, entertainment and recreational opportunities, and client transportation.
Some rules and requirements: community service, 12-step program membership, treatment/recovery plan accomplishment, Alcoholics Anonymous and Narcotics Anonymous, curfews, random drug and alcohol testing.

Residents pay for their own stay or it could be financed by their private health insurance.
Springs of Recovery 23260 Greenwell Springs Road Greenwell Springs, Louisiana 70739 Phone: (225)262`3586
Assisi Bridge House 600 Bull Run Road Schriever, Louisiana 70395 Phone: (985)872`5529
Gatehouse Foundation Inc 206 South Magnolia Street Lafayette, Louisiana 70501 Phone: (337)233`8031
Right Step Counseling Ctr of Acadiana 334 East Farrel Road Suite E Lafayette, Louisiana 70508 Phone: (337)989`9950
Counseling Associates of Acadiana 519 Saint Johns Street Lafayette, Louisiana 70501 Phone: (337)237`7786
Saint Francis Foundation Inc 1610 West University Street Lafayette, Louisiana 70506 Phone: (337)233`8114
Bridge House Inc 1160 Camp Street New Orleans, Louisiana 70130 Phone: (504)522`4475
St. Christophers 3613 Government Street Baton Rouge, Louisiana 70806 Phone: (225)387`1611 Fax: (225)343`5300
LHRC 2056 North Boulevard Baton Rouge, Louisiana 70806 Phone: (225)343`3438
Journey Home 10875 Fontenot Road Denham Springs, Louisiana 70726 Phone: (225)667`3933
Halfway There Foundation 3015 Sanford Street Shreveport, Louisiana 71103 Phone: (318)226`1755
Odyssey House Louisiana Inc 1125 North Tonti Street New Orleans, Louisiana 70119 Phone: (504)821`9211x1
Nepenthe House 1414 Martha Street Lake Charles, Louisiana 70601 Phone: (337)439`3061
Cenla Chemical Dependency Council 401 Rainbow Drive Pineville, Louisiana 71360 Phone: (318)484`6491
Family House/Louisiana 1125 Inca Court Suite B Harvey, Louisiana 70058 Phone: (504)367`7600
O'Brien House 1220 Main Street Baton Rouge, Louisiana 70802 Phone: (225)344`6345
Power House Services Inc 715 West Worthey Road Gonzales, Louisiana 70737 Phone: (225)647`8277
Council on Alcoholism/Drug Abuse of 1525 Fullilove Drive Bossier City, Louisiana 71112 Phone: (318)747`1211

Return from Louisiana Halfway Houses to Home page.

DISCLAIMER: The law will vary depending on your state, jurisdiction and the specifics of your case. The information provided by USAttorneyLegalServices.com is intended for educational purposes only. The content on this site should NOT be considered professional legal advice or a substitute for professional legal advice. For such services, we recommend getting a free initial consultation by a licensed Attorney in your state.
Copyright © 2020 USAttorneyLegalServices.com - Louisiana Halfway Houses - All Rights Reserved.