ARKANSAS SOCIAL SECURITY OFFICES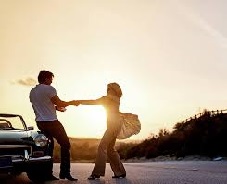 You can apply for Social Security Disability benefits in person, online, via regular mail, or even via telephone. Don't take the chance of having your social security application being mishandled or incomplete, it can delay the process even longer. Consult a competent Social Security lawyer to help you get the rights and benefits you deserve.

Call toll-free numbers 1(800)772`1213 (TTY 1(800)325`0778) to make an appointment with an LOCAL ARKANSAS SOCIAL SECURITY OFFICE representative. Hours of operation from 7 a.m. to 7 p.m., Monday through Friday. Don't forget to have your Social Security number when you call.

Don't forget to bring a government issued photo ID to enter the building in the United States.
ARKANSAS SOCIAL SECURITY OFFICES LOCATIONS

Batesville Social Security Disability 151 Dry Kiln Road Batesville, AR 72501 Telephone: 1(870)793`3488
Blytheville Social Security Disability 1403 S Division Street Blytheville, AR 72315 Telephone: 1(870)763`4976
Camden Social Security Disability 435 W Washington St Camden, AR 71701 Telephone: 1(870)836`4366
Conway Social Security Disability 2475 Christina Lane Conway, AR 72034 Telephone: 1(501)327`5761
El Dorado Social Security Disability 2600 W Hillsboro El Dorado, AR 71730 Telephone: 1(866)526`9254
Fayetteville Social Security Disability 2153 E. Joyce Blvd Suite 101 Fayetteville, AR 72703 Telephone: 1(479)521`3435
Forrest City Social Security Disability 200 N Forrest St Forrest City, AR 72335 Telephone: 1(870)633`3018
Ft. Smith Social Security Disability 4933 Old Greenwood Rd Ft Smith, AR 72903 Telephone: 1(866)931`8374
Office of Disability Adjudication and Review Central Mall, Suite 475 5111 Rogers Avenue Fort Smith, Arkansas 72903-2034 Telephone: (479) 452`0137 Fax: (479) 452`5415
Harrison Social Security Disability 131 W Industrial Park Rd Harrison, AR 72601 Telephone: 1(870)741`7677
Hot Springs Social Security Disability 112 Corporate Terrace Hot Springs, AR 71913 Telephone: 1(501)525`6927
Jonesboro Social Security Disability 2608 Fair Park Blvd Jonesboro, AR 72401 Telephone: 1(870)972`4620
Disability Determinations for SSA 701 Pulaski Street Little Rock, Arkansas 72201 Telephone: (501)682`3030
Little Rock Social Security Disability 700 W Capitol Street Room 1201 Federal Bldg Little Rock, AR 72201 Telephone: 1(866)593`0933
Office of Disability Adjudication and Review 2405 Federal Office Building 700 West Capitol Avenue Little Rock, Arkansas 72201 Telephone: (866) 592`2549 Fax: (501) 324`7137
Mountain Home Social Security Disability 955 Wallace Knob Rd Suite 2 Mountain Home, AR 72653 Telephone: 1(870)424`3113
Pine Bluff Social Security Disability 3511 Market St Pine Bluff, AR 71601 Telephone: 1(866)563`9693
Russelville Social Security Disability 2708 E Parkway Drive Russellville, AR 72802 Telephone: 1(479)968`2762
Searcy Social Security Disability 701 Airport Loop Searcy, AR 72143 Telephone: 1(501)268`5305
Sherwood Social Security Disability 3608 E Kiehl Ave Sherwood, AR 72120 Telephone: 1(501)833`9520
West Memphis Social Security Disability 202B Shopping Way Blvd West Memphis, AR 72301 Telephone: 1(870)735`7772

Return from Arkansas Social Security Offices to Home page.

DISCLAIMER: The law will vary depending on your state, jurisdiction and the specifics of your case. The information provided by USAttorneyLegalServices.com is intended for educational purposes only. The content on this site should NOT be considered professional legal advice or a substitute for professional legal advice. For such services, we recommend getting a free initial consultation by a licensed Attorney in your state.
Copyright © 2020 USAttorneyLegalServices.com - Arkansas Social Security Offices - All Rights Reserved.