CALIFORNIA BANKRUPTCY COURTS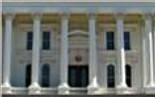 Find address and information on California bankruptcy courts near you to file your case.

Legal websites and local bankruptcy court's clerk are not allowed to provide any legal advice. The clerk of your local bankruptcy court can only provide general assistance in filing for bankruptcy relief.

For information about attorneys or organizations offering bankruptcy related services, including legal services on a reduced fee or pro bono basis go to: FREE LEGAL SERVICES
NORTHERN District - California Bankruptcy Courts
COUNTIES: San Francisco, San Mateo, Alameda, Contra Costa, Del Norte, Mendocino, Humboldt, Napa, Sonoma, Marin, Lake, Santa Clara, Santa Cruz, Monterey and San Benito.
CITIES: San Francisco, Oakland, Fremont, Hayward, Concord, Berkeley, Richmond, Antioch, San Leandro, Livermore, Alameda, Union City, Pleasanton, Walnut Creek, Pittsburg, San Ramon, Newark, Danville, Martinez, Dublin, Pleasant Hill, San Pablo, Brentwood, Oakley, Daly City, San Mateo, Redwood City, San Bruno, Pacifica, East Palo Alto, Menlo Park, Foster City, Burlingame, San Carlos, Belmont, Half Moon Bay, Hillsborough Santa Rosa, Napa, San Rafael, Petaluma, Novato, Rohnert Park, Eureka, Windsor, Arcata, Ukiah, Mill Valley, Clearlake, San Anselmo, Larkspur, Healdsburg, American Canyon, Fortuna, Corte Madera, Sonoma, Tiburon, Sebastopol, Crescent City, Fort Bragg San Jose, Salinas, Sunnyvale, Santa Clara, Mountain View, Milpitas, Palo Alto, Santa Cruz, Cupertino, Watsonville, Gilroy, Campbell, Hollister, Morgan Hill, Seaside, Saratoga, Monterey, Los Gatos, Marina, Pacific Grove.
SANTA ROSA
Address: 99 South "E" Street Santa Rosa, CA 95404
Phone: (707) 547`5900 and (707) 547`5975
Fax:(707) 547`5935
Judge in the Santa Rosa Division: Judge Jaroslovsky
Division Manager: Dennis J. Bilecki
SAN JOSE
Address: 280 South First Street, Room 3035 San Jose, CA 95113-3099
Phone: (408) 278`7500 and (408) 278`7500
Judges in the San Jose Division:
Judge Efremsky
Judge Weissbrodt
Judge Novack
Division Manager: Roger B. White
OAKLAND
Address: 1300 Clay Street, Suite 300 Oakland, CA 94612
Mailing Address: Post Office Box 2070 Oakland, CA 94604-2070
Phone: (510) 879`3600 and (510) 879`3554
Judges in the Oakland Division:
Chief Judge Newsome - Courtroom 220
Judge Jellen - Courtroom 215
Judge Efremsky - Courtroom 201
Division Manager: Tracie Williams
SAN FRANCISCO
Address: 235 Pine Street, 19th Floor San Francisco, CA 94104
Mailing Address: P.O. Box 7341 San Francisco, CA 94120-7341
Phone: (415) 268`2300 and (415) 268`2368
Judges in the San Francisco Division:
Judge Montali
Judge Carlson
Division Manager: Elizabeth Lucero
SOUTHERN District - California Bankruptcy Courts
COUNTIES: San Diego and Imperial Counties.
CITIES: San Diego, Chula Vista, Oceanside, Escondido, Calexico, Imperial Beach, Coronado, Lemon Grove, Brawley, El Cajon, Vista, Carlsbad, San Marcos, Encinitas, National City, La Mesa, Santee, Poway.
SAN DIEGO
Address: U.S. Bankruptcy Court, Jacob Weinberger
325 West F Street, San Diego, CA 92101-6998
Phone: (619) 557-5620
To register for PACER call: (800) 676`6856
For court job opportunities call: 557-7577
EASTERN District - California Bankruptcy Courts
COUNTIES: Fresno, Inyo, Kern, Kings, Madera, Mariposa, Merced & Tulare Counties, Calaveras, Stanislaus, Tuolumne, San Joaquin, Acampo, Clements, Holt, Lockeford, Lodi, Victor, Woodbridge, Thornton, Alpine, Amador, Butte, Colusa, El Dorado, Glenn, Lassen, Modoc, Mono, Nevada, Placer, Plumas, Sacramento, Shasta, Sierra, Siskiyou, Solano, Sutter, Tehama, Trinity, Yolo and Yuba.
CITIES: Sacramento, Escalon, Sonora, Hughson, Fresno, Bakersfield, Visalia, Clovis, Merced, Madera, Tulare, Fairfield, Vacaville, Citrus Heights, Roseville, Redding, Folsom, Lodi, Woodland, Rocklin, Benicia, Paradise, South Lake Tahoe, Galt, Lincoln, Truckee, Red Bluff, Oroville, Auburn, Placerville, Stockton, Modesto, Tracy, Turlock, Manteca, Ceres, Riverbank, Oakdale, Patterson, Newman, Vallejo, Waterford, Yuba City.
MODESTO
Address: 1200 I Street, Suite 4 Modesto, California 95354 Phone: (209) 521`5160
FRESNO
Address: 1130 O Street, Suite 2656 Fresno, California 93721 Phone: (559) 498`7217
Address: 2500 Tulare Street, Suite 2501 Fresno, CA 93721 Phone: 559) 499`5800
SACRAMENTO
Clerk of Court: Wayne Blackwelder
Address: 501 I Street, Suite 3-200
Sacramento, California 95814
Phone: (916) 930`4400
CENTRAL District - California Bankruptcy Courts
COUNTIES: San Louis Obispo, San Bernardino, RiversideSanta Barbara, Ventura, Orange County, San Fernando Valley, Lancaster/Palmdale areas and part of Ventura County.
CITIES: Los Angeles, Long Beach, Glendale, Pomona, Torrance, Pasadena, El Monte, Inglewood, Downey, West Covina, Norwalk, Burbank, South Gate, Riverside, San Bernardino, Ontario, Moreno Valley, Fontana, Rancho Cucamonga, Corona, Temecula, Chino Hills, Upland, Victorville, Chino, Redlands, Hesperia, Hemet, North Hollywood, Van Nuys, San Fernando, Santa Clarita, Palmdale, Lancaster, Canoga Park, Northridge, Simi Valley, Mission Hills, Encino, Thousand Oaks, Santa Ana, Anaheim, Huntington Beach, Costa Mesa,Garden Grove, Irvine, Orange, Fullerton, Mission Viejo, Westminster, Buena Park, Lake Forest, Newport Beach, Tustin, Laguna Niguel, Oxnard, Simi Valley, San Buenaventura, Santa Barbara, Santa Maria, Camarillo, San Louis Obispo.
LOS ANGELES
United States Bankruptcy Court - Edward R. Roybal Federal Building and Courthouse
255 E. Temple Street, Room 940
Los Angeles, CA 90012
Phone: (213) 894`3118
Toll Free: (866) 522`6053
VCIS: (213) 894`4111
Job Hotline: (213) 894`3129

California Bankruptcy Courts - Address: 300 North Los Angeles Street Los Angeles, CA 90012 Phone: (213) 894`3118
SAN FERNANDO VALLEY
United States Bankruptcy Court
21041 Burbank Boulevard
Woodland Hills, California 91367 Phone: (818) 587`2900
Job Hotline: (213) 894`3129
VCIS: (213) 894`4111
Toll Free: (866) 522`6053
RIVERSIDE
United States Bankruptcy Court
3420 Twelfth Street
Riverside, CA 92501-3819
Phone: (951) 774`1000
Job Hotline: (213) 894`3129
VCIS: (213) 894`4111
Toll Free: (866) 522`6053
SANTA ANA
United States Bankruptcy Court - Ronald Reagan Federal Building and United States Courthouse
411 West Fourth Street
Santa Ana, CA 92701-4593
Phone: (714) 338`5300
Job Hotline: (213) 894`3129
VCIS: (213) 894`4111
Toll Free: (866) 522`6053
SANTA BARBARA
United States Bankruptcy Court - California Bankruptcy Courts
1415 State Street
Santa Barbara, CA 93101
Phone: (805) 884`4800
Job Hotline: (213) 894`3129
VCIS: (213) 894`4111
Toll Free: (866) 522`6053
Return from California bankruptcy courts to Home page.

DISCLAIMER: The law will vary depending on your state, jurisdiction and the specifics of your case. The information provided by USAttorneyLegalServices.com is intended for educational purposes only. The content on this site should NOT be considered professional legal advice or a substitute for professional legal advice. For such services, we recommend getting a free initial consultation by a licensed Attorney in your state.
Copyright © 2020 USAttorneyLegalServices.com - California bankruptcy courts - All Rights Reserved.