KANSAS SOCIAL SECURITY OFFICES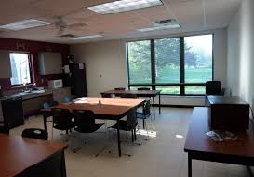 You can apply for Social Security Disability benefits in person, online, via regular mail, or even via telephone. Don't take the chance of having your social security application being mishandled or incomplete, it can delay the process even longer. Consult a competent Social Security lawyer to help you get the rights and benefits you deserve.

Call toll-free numbers 1(800)772`1213 (TTY 1(800)325`0778) to make an appointment with an LOCAL KANSAS SOCIAL SECURITY OFFICE representative. Hours of operation from 7 a.m. to 7 p.m., Monday through Friday. Don't forget to have your Social Security number when you call

Don't forget to bring a government issued photo ID to enter the building in the United States.
KANSAS SOCIAL SECURITY OFFICES LOCATIONS
Dodge City Social Security Disability 2204 Summerlon Cir Dodge City, KS 67801 Telephone: (620) 227`8591
Emporia Social Security Disability 3010 W 18th Ave Emporia, KS 66801 Telephone: (620) 343`2345
Hays Social Security Disability 1212 E 27th St Hays, KS 67601 Telephone: (785) 625`3496
Hutchinson Social Security Disability 811 E 30th Ave Suite A Hutchinson, KS 67502 Telephone: (620) 663`8341
Independence Social Security Disability 2125 N Penn Ave Suite A Independence, KS 67301 Telephone: (620) 331`4080
Kansas City Social Security Disability 850 Nebraska Ave Kansas City, KS 66101 Telephone: 1(800)772`1213
Lawrence Social Security Disability 1440 Wakarusa Suite 200 Lawrence, KS 66049 Telephone: (785) 843`2254
Lenexa Social Security Disability 15375 W 95th St Lenexa, KS 66219 Telephone: 1(800)772`1213
Manhattan Social Security Disability 1121 Hudson Ave Suite A Manhattan, KS 66503 Telephone: (785) 539`4681
Pittsburg Social Security Disability 801 S Broadway St Pittsburg, KS 66762 Telephone: (866) 964`6307
Salina Social Security Disability 1410 E Iron Ave Suite 7 Salina, KS 67401 Telephone: (785) 825`0545
Topeka Social Security Disability 600 SW Commerce PL Topeka, KS 66615 Telephone: (888) 327-1271
Wichita Social Security Disability 3216 N Cypress St Wichita, KS 67226 Telephone: (866) 931`9173

Return from Kansas Social Security Offices to Home page.

DISCLAIMER: The law will vary depending on your state, jurisdiction and the specifics of your case. The information provided by USAttorneyLegalServices.com is intended for educational purposes only. The content on this site should NOT be considered professional legal advice or a substitute for professional legal advice. For such services, we recommend getting a free initial consultation by a licensed Attorney in your state.
Copyright © 2020 USAttorneyLegalServices.com - Kansas Social Security Offices - All Rights Reserved.