MISSISSIPPI REHAB CENTERS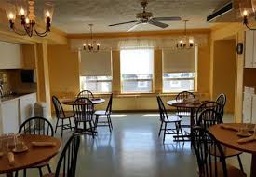 Rehabilitation centers focused on the treatment and recovery of drug addiction and alcoholism.

OTHER TYPES OF ADDICTION INCLUDE:

Sex addiction
Shopping addiction
Tobacco addiction
Gambling and gaming addiction
Eating disorders like bulimia, anorexia and binge eating
Chemical dependency like crack cocaine addiction and heroin addiction
DRUG AND ALCOHOL REHAB CLINICS OFFER:
Accurate diagnosis
12 Step Recovery Program
Peer support & detoxification programs
Outpatient counseling
Resources for residential and outpatient programs
State of the art neurobiological strategies
Relapse prevention techniques
Quality care and performance
Reasonable & affordable cost
Family involvement opportunities & therapy.programs
Group & individual psychotherapy
JCAHO accreditation (Joint Commission on Accreditation of Healthcare Organizations)
Skilled and licensed counselors, psychologists, psychiatrists, therapists, medical doctors, and specialists
Many clinics allow patients to monitor recovery progress after leaving the program by having access to professional advice through online forums and social networking to prevent relapse and be able to enjoy life sober.
Baptist Memorial Hospital Chemical Dependency Unit 525 Willowbrook Road P.O. Box 1307 Columbus, MS, 39703 Phone: (662) 244`2162
Fairland Center Region I Mental Health Center Box 145 Dublin, MS, 38739 Phone: (662) 624`2152
Live Oaks Treatment Center Gulf Coast Mental Health Ctr/R 13 1600 Broad Avenue Gulfport, MS, 39501 Phone: (228) 863`0091
Gulf Coast Mental Health Center 1600 Broad Avenue Gulfport, MS, 39501 Phone: (228) 863`1132
Oak Arbor P.O. Box 1030 Hattiesburg, MS, 39403 Phone: (601) 545`2925
Pine Grove Recovery Center P.O. Box 16389 Hattiesburg, MS, 39404 Phone: (601) 288`2273
Alcohol Services Center Inc 950 North West Street Jackson, MS, 39202 Phone: (601) 948`6220
Ark Cares Center 1801 North West Street Jackson, MS, 39202 Phone: (601) 355`0077
Baptist Behavioral Health Services 1225 North State Street Jackson, MS, 39202 Phone: (601) 968`1102
Born Free Residential Treatment Programs of Catholic Charities Inc Box 2248 Jackson, MS, 39225 Phone: (601) 922`0026
Center for Independent Learning The Friendship Connection 1480 Raymond Road Jackson, MS, 39204 Phone: (601) 373`1533
Harbor Houses of Jackson Inc Mens Transitional Program 1019 West Capitol Street P.O. Box 2917 Jackson, MS, 39203 Phone: (601) 355`0061
Heinz Behavioral Health Services 969 Lakeland Drive Saint Dominic Hospital Jackson, MS, 39216 Phone: (601) 321`2400
New Life for Women Inc 814 North Congress Street Jackson, MS, 39202 Phone: (601) 355`2195
Veterans Affairs Medical Center Chemical Dependence Treatment Program 1500 East Woodrow Wilson Drive Unit 116-A4 Jackson, MS, 39216 Phone: (601) 364`1254
Alliance Health Centre DBA Laurel Wood Centre Inc 5000 Highway 39 North Meridian, MS, 39301 Phone: (601) 483`6211x101
North Mississippi Medical Center Behavioral Health Center 830 South Gloster Street Tupelo, MS, 38801 Phone: (662) 377`3161
Marian Hill Chemical Dependency Center 100 McAuley Drive P.O. Box 590 Vicksburg, MS, 39180 Phone: (601) 631`2705


Return from Mississippi Rehab Centers to Home page.

DISCLAIMER: The law will vary depending on your state, jurisdiction and the specifics of your case. The information provided by USAttorneyLegalServices.com is intended for educational purposes only. The content on this site should NOT be considered professional legal advice or a substitute for professional legal advice. For such services, we recommend getting a free initial consultation by a licensed Attorney in your state.
Copyright © 2020 USAttorneyLegalServices.com - Mississippi Rehab Centers - All Rights Reserved.