MONTANA SOCIAL SECURITY OFFICES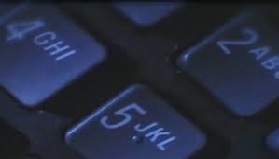 Applying for Social Security Disability benefits is often a long process that can take months or even years, even if you meet all the standards and requirements for being disabled. Being prepared with all documentation and having a disability attorney by your side can help you get awarded the disability benefits you or your spouse deserve.

NATIONAL TOLL-FREE NUMBERS: 1(800)772`1213 and TTY 1(800)325`0778. When you call, please have your Social Security number nearby to expedite the process. Calls will be answered Monday through Friday from 7 AM to 7 PM.

You'll have to show a government issued photo ID to enter the building in some States.
MONTANA SOCIAL SECURITY OFFICES LOCATIONS
Billings Social Security Disability 2900 4th Ave N Room 100 Billings, MT 59101 Telephone: (800) 453`0524
Bozeman Social Security Disability 3205 N 27th Ave Bozeman, MT 59718 Telephone: (406) 586`4501
Butte Social Security Disability 2201 Harrison Butte, MT 59701 Telephone: (406) 723`8246
Glasgow Social Security Disability 98 Highway 2 East Glasgow, MT 59230 Telephone: 1(800)772`1213
Great Falls Social Security Disability 2008 23rd St. S Great Falls, MT 59405 Telephone: (406) 761`0661
Havre Social Security Disability 123 5th Ave Suite A Havre, MT 59501 Telephone: 1(800)772`1213
Helena Social Security Disability 10 W 15th Street Suite 1600 Helena, MT 59626 Telephone: (866) 563`9496
Kalispell Social Security Disability 275 Corporate Dr Ashley Sq Mall, Suite D Kalispell, MT 59901 Telephone: (406) 755`1015
Missoula Social Security Disability 700 SW Higgins Ave Suite 5 Missoula, MT 59803 Telephone: (866) 933`9029

Return from Montana Social Security Offices to Home page.

DISCLAIMER: The law will vary depending on your state, jurisdiction and the specifics of your case. The information provided by USAttorneyLegalServices.com is intended for educational purposes only. The content on this site should NOT be considered professional legal advice or a substitute for professional legal advice. For such services, we recommend getting a free initial consultation by a licensed Attorney in your state.
Copyright © 2020 USAttorneyLegalServices.com - Montana Social Security Offices - All Rights Reserved.