PALMDALE PERSONAL INJURY ATTORNEYS
Free Near Me Listing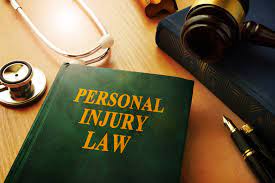 Hire top-rated Palmdale personal injury lawyers who have experience handling complex legal representation through exceptional quality, integrity, dependability, and fearless advocacy.

Locate an attorney near you that best represents the type of incident you've been involved in: auto accidents, aviation accidents, motorcycle accidents, boating accidents, construction accidents, bicycle accidents, pedestrian accidents, burn injuries, spinal cord injuries, brain injuries, animal bite injuries, bad faith claims, defective products, insurance claims, medical malpractice, nursing home abuse, slip and fall, wrongful death.
There are at least 120 million cars, trucks, or vans hitting American streets every single day. It's no wonder there would be automobile accidents all over the place. The average payout of a soft tissue injury ranges from $2,000 to $10,000 for whiplash, $16,000 for ankle sprains, $22,000 for shoulder injuries, and $90,000 to $365,000 for herniated discs.
PALMDALE PERSONAL INJURY ATTORNEYS LISTING - Most Offer Free Initial Consultation

Nadrich & Cohen, LLP 1008 West Avenue M 14 #164 Palmdale, CA 93551 (661) 463'1711
Sefyan Law Firm P.C. 1008 W Avenue P14 Suite A Palmdale, CA 93551 (661) 214'5848
Ashton, David W 1125 W Avenue M14 Palmdale, CA 93551 (661) 273'1780
Abogados de Accidentes en Palmdale 1008 W Avenue M14, Suite A Palmdale, CA 93551 (661) 546'6000
Vititoe Law Group 190 Sierra Ct Ste B111 Palmdale, CA 93550 (661) 273'5600
Kistler Law Firm APC 38780 Trade Center Dr Palmdale, CA 93551 (661) 206'6990
Law Offices of Richard Loa 536 E Palmdale Blvd Palmdale, CA 93550 (661) 265'9800
Law Office Mark Johnson 190 Sierra Ct Ste B210 Palmdale, CA 93550 (661) 728'1010
Pincher, Mike, ATTY 38530 159th St E Palmdale, CA 93591 (661) 264'4067
Bergener & Associates Palmdale, CA 93550 Lawyers' Group (661) 947'9494
Lawyers' Group Palmdale, CA 93550 (661) 273'6041
American Bar Association
DISCLAIMER: The law will vary depending on your state, jurisdiction and the specifics of your case. The information provided by USAttorneyLegalServices.com is intended for educational purposes only. The content on this site should NOT be considered professional legal advice or a substitute for professional legal advice. For such services, we recommend getting a free initial consultation by a licensed bankruptcy Attorney in your state.
Copyright © 2022 USAttorneyLegalServices.com - All Rights Reserved.