VERMONT CREDIT COUNSELING SERVICES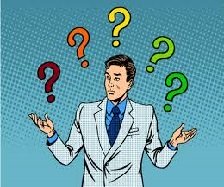 Vermont Credit counseling firms will study the terms dictated by the creditors and explore ways to reduce payments and interest rates to consumers in a debt management plan.

Before entering into a contract agreement with a credit counseling service company, you should shop around and compare services offered by each financial institution and make an educated decision on which one could fit your needs and budget. Also, check with the Better Business Bureau before signing any contract with a CCCS company.

LEGITIMATE CREDIT & DEBT COUNSELORS CAN OFFER:
Consumer education about how to avoid incurring debts
Planned method of debt relief
Consolidation of multiple payments into one lower monthly payment
Debt Reduction of 10-50%
A chance to be debt free in periods of 3 to 6 years
Help to bring delinquent accounts current
A fresh start and a way to begin building a positive credit history
To minimize the impact of the negative marks on your credit scores
Help to correctly fill out forms to apply for debt restructuring arrangements or bankruptcy
Mediation between creditor and debtor
A Debt Management Plan
Ways to regain control over their financial situation
Smart negotiation with creditors to repay debt by working out a repayment plan
Reduced fees and interest rates
Fees and interest reduction
The new bankruptcy law of 2005 requires that consumers to go through credit counseling before filing for bankruptcy.
CONSUMER DEBT CONSOLIDATION - Vermont Credit Counseling Services
Consumer Credit Counseling Service Burlington, VT 05401 Phone: (802) 660`0900
Consumer Credit Counseling 443 W River Road Brattleboro, VT 05301 Phone: (802) 254`8560
Brattleboro Development Credit 347 John Seitz Drive Brattleboro, VT 05301 Phone: (802) 251`0068


Return from Vermont Credit Counseling to Home page.

DISCLAIMER: The law will vary depending on your state, jurisdiction and the specifics of your case. The information provided by USAttorneyLegalServices.com is intended for educational purposes only. The content on this site should NOT be considered professional legal advice or a substitute for professional legal advice. For such services, we recommend getting a free initial consultation by a licensed Attorney in your state.
Copyright © 2020 USAttorneyLegalServices.com - Vermont Credit Counseling - All Rights Reserved.