WOMEN SHELTERS KANSAS
The women shelters Kansas and State assistance programs listed below help residents who have been victims of domestic violence find assistance.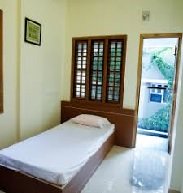 We try to keep this website up-to-date, please use the Statewide Women Shelters Kansas hotline 888-END-ABUSE (888)363`2287) and in case any of the addresses or phone numbers featured below is not accurate or have changed. Or the National Domestic Violence Hotline: 1(800)799`SAFE(7233) or TTY: 1(800)787`3224.

NATIONAL SEXUAL ASSAULT HOTLINE at 1(800)656`4673.
Kansas Coalition against Sexual and Domestic Violence
634 SW Harrison Street
Topeka, KS 66603
Phone: (785) 232`9784
Women shelters Kansas provide food, clothing and personal necessities. The shelters also provide a warm, free of violence atmosphere where victims are provided with support groups, counseling and assistance in rebuilding the lives of the adults or children victims of domestic violence, rape, incest or molestation. Other services include help on obtaining restraining order and, in some cases, Legal Help.
If you are a low-income individual you may qualify to get an attorney to represent you for free in certain situations. Free Legal Services Information

WOMEN SHELTERS KANSAS - Addresses and Information
WICHITA
StepStone Wichita, KS Phone: (316)265`1611 FAX: (316)265`0738
Catholic Charities -- Harbor House Wichita, KS Hotline: (866)899`5522 or (316)263`6000
Wichita Area Sexual Assault Center Wichita, KS Hotline: (316) 263`3002 Phone: (316)263`2044 (espanol)
YWCA Administrative Office: 1111 N. St. Francis Wichita, KS 67214 Office: (316) 263`7501 FAX: (316) 263`7503 24 Hour Crisis Line: (316) 267`SAFE / (316) 267`7233
WICHITA WOMEN'S INITIATIVE NETWORK, INC. 510 E. 3rd • Wichita, KS 67202 Phone: (316)262`3960 WIN does not provide emergency services. WIN provides transitional employment opportunities for economically disadvantages women, especially survivors of domestic violence and abuse.
KANSAS CITY
Friends of Yates Joyce Williams 1418 Garfield Avenue Kansas City, KS 66104 Phone: (913)321`1566 FAX: (913)321`1569 Hotline: (913)321`0951
El Centro, Inc. 650 Minnesota Ave. Kansas City, KS 66101 Phone: (913)677`0177
Metropolitan Organization to Counter Sexual Assault 3100 Broadway, Suite 400 Kansas City, MO 64111-2591 Hotline: (816)5310233 Phone (816) 931`4527 Fax (816) 931`4532
Kansas City Anti-Violence Project Kansas City, MO Hotline: (816)561`0550 Support and services for lesbian, gay, bisexual, transgender victims.
OTHER LOCALITIES
DoVES (Domestic Violence Emergency Services) Atchison, KS Hotline: (800)367`7075 Phone: (913)367`0363
Crisis Center of Dodge City Dodge City, KS Hotline: (620) 225`6510
Family Life Center of Butler El Dorado, KS Hotline: (800) 870`6967 Phone: (316) 321`7104
SOS, Inc. P.O. Box 1191, Emporia, KS 66801 Hotline: (800) 342`1870 or (800) 825`1295 24-Hour Crisis Services Helpline: (620)342-1870 and (800)825`1295
Rural Program: (620)343`8799
SOS Chase County: (620)273`6139
SOS Coffey County: (620)364`2111
SOS Greenwood County: (620)583`6670
SOS Morris County: (620)767`8239
SOS Osage County: (785)828`4357
Family Crisis Services Garden City, KS Hotline: (620) 275`5911
Family Crisis Center Great Bend, KS Hotline: (866)792`1885 or (620) 792`1885
Northwest Kansas Domestic and Sexual Violence Services Hays, KS Hotline: (800)794`4624 Phone: (785)625`3055
Sexual Assault/Domestic Violence Center Hutchinson, KS Hotline: (800) 663`2522
Hope Unlimited Iola, KS Hotline: (620) 365`7566
Women's Transitional Care Services PO Box 633 Lawrence, KS 66044 Hotline: (785) 843`3333 Toll-free: (800) 770`3030 Business line: (785) 865`3956 Administrative office line: (785) 331`2034 Fax: (785) 841`0627
GaDuGi Safe Center Lawrence, KS Hotline: (785) 841`2345
Alliance Against Family Violence PO Box 465 Leavenworth, KS 66048 Hotline: (913) 682`9131 Phone: (800) 644`1441
Liberal Area Rape Crisis and Domestic Violence Services Liberal, KS Hotline: (620) 624`8818
The Crisis Center, Inc. Manhattan, KS Hotline: (800)727`2785 or (785)539`2785
Prairie Band Pottawatomie Family Violence Prevention Program Mayetta, KS Hotline: (866) 966`0173 or (785)966`2932
Harvey County DV/SA Task Force Newton, KS Hotline: (800) 487`0510 or (316)283`0350
Safe Homes, Inc. Overland Park, KS Hotline: (888)432`4300 or (913)262`2868
Safe Homes, Inc. Overland Park, KS Hotline: (888)432`4300 or (913)262`2868 Administrative Office: (913)432`9300
Crisis Resource Center of Southeast Kansas, Inc. Pittsburg, KS Hotline: (800) 794`9148 or (620)231`8251
The Domestic Violence Association of Central Kansas PO Box 1854 Salina, KS 67402-1854 (785) 827`5862 or (800) 874`1499 fax: (785) 827`2410
YWCA of Topeka 225 SW 12th Street Topeka, Kansas 66612 Phone: (785)233`1750 Fax: (785)233`4867 Hotline: (785) 354`7927 or (888)822`2983
DoVES (Domestic Violence Emergency Serivces) of Grant County Ulysses, KS Hotline: (888)229`8812 or (620)356`2608
Safe Homes, Inc. Winfield, KS Phone: (800)794`7672 or (620)221`4357

Return from Women Shelters Kansas to Home page.

DISCLAIMER: The law will vary depending on your state, jurisdiction and the specifics of your case. The information provided by USAttorneyLegalServices.com is intended for educational purposes only. The content on this site should NOT be considered professional legal advice or a substitute for professional legal advice. For such services, we recommend getting a free initial consultation by a licensed Attorney in your state.
Copyright © 2020 USAttorneyLegalServices.com - Women Shelters Kansas - All Rights Reserved.