WOMEN SHELTERS ILLINOIS
Every human being has the right to feel safe in a relationship.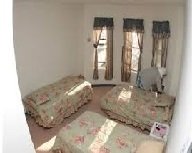 Domestic violence hurts all family members. Don't wait until you or your loved ones get hurt. You Are Not Alone.
The listed below shows Women Shelters Illinois and other aid organizations that can help victims of domestic violence and provide a temporary safe place. Get the help you need.
If you are a low-income individual you may qualify to get an attorney to represent you for free in certain situations. Free Legal Services Information
ALEDO

Mercer County Family Crisis Center Hotline: (309)582`7233
AURORA
Mutual Ground Hotline: (630)897`0080 (d.v.) (630)897`8383 (sexual assault)
BELLEVILLE
Violence Prevention Center of Southwestern Illinois Hotline: (618)235`0892 TTY: (618)233`0741
BLOOMINGTON
Neville House Hotline: (309)827`7070
CAIRO
Cairo Women's Shelter Hotline: (618)734`4357
CANTON
Fulton/Mason Crisis Service Hotline: (309)647`8311
CARBONDALE
The Women's Center, Inc. Hotline: (800)334`2094 TTY: (618)529`2324
CENTRALIA
People Against Violent Environments (PAVE) Hotline: (800)924`8444 618`533-SAFE (533`7233)
CHARLESTON
HOPE of East Central Illinois Hotline: (888)345`3990 E-mail: hope34@consolidated.net
CHICAGO
Apna Ghar Hotline: (773)334`4663
Chicago Abused Women Coalition Hotline: (773)278`4566
DV Court (Hull House) Office: (312)341`2883
Family Rescue Hotline: (773)375`8400 TTY: (773)375`8774
Between Friends Hotline: (800)603`4357 TTY: (773)274`6508
Korean American Women in Need (KAN-WIN) Hotline: (773)583`0880
Metropolitan Family Service Hotline: (773)884`3310 TTY: (773)884`0005
Mujeres Latinas en Accion Office: (773)890`7676 Hotline: (312)738`5358 TTY: (312)226`3350
Neopolitan Lighthouse Hotline: (773)722`0005 TTY: (773)826`2883
Pro Bono Advocates Hotline: 877-TO END DV (877)863`6338) TTY: (312)906`8254
Rainbow House Hotline: (773)762`6611 or (800)913`0065 TTY: (773)762`6802
Women's Counseling Center Hotline (Voice & TTY): (773)561`6119
Wings Program, Inc. P.O. Box 95615, Palatine, IL 60095 Phone: (847)908`0910 Fax: 847-908-0911 Email: wings@wingsprogram.com 24-Hour Hotline: (847)348`3001 Emergency Women Shelters Illinois/Transitional Housing. Their residents are women and children who are victims of domestic violence and need temporary safe shelter or who become homeless due to other extreme hardships and circumstances.
DANVILLE
Your Family Resource Connection Hotline: (217)443`5566 DECATUR Dove, Inc. (217)728`9334
DeKALB
Safe Passage, Inc. Hotline: (815)756`5228 Phone: (815)756`5054 (general info, batterer's intervention program)
DES PLAINES
Life Span Hotline: (847)824`4454 (English) (847)824`1158 (Polish) (847)824`0189 (TDD) Office: (847)824`0382
DuPAGE COUNTY
Family Shelter Service Hotline: (630)469`5650 (630)221`8058 (TTY)
ELGIN
Community Crisis Center Hotline: (847)697`2380 (847)742`4057 (TTY) (847)697`9740 (en espanol)
EVANSTON
YWCA of North Shore Hotline: (847)864`8780 (877)718`1868
FREEPORT
VOICES: Breaking the Silence Hotline: (815)235`1641
GALENA CHOICES Hotline: (888)535`9922
GALESBURG
Safe Harbor Family Crisis Center Hotline: (309)343`SAFE (343-7233)
HARRISBURG
Anna Bixby's Women's Center Toll Free: (800)421`8456 Hotline: (618)252`8389
HENRY COUNTY
Freedom House (Princeton) Phone: (800)474`6031
HOMEWOOD
South Suburban Family Shelter Hotline: (708)335`3028 (877)335`3020 (toll-free)  (708)335`3028 (Spanish)
JACKSONVILLE
Crisis Center Foundation Hotline: (217)243`4357 (217)245`6816 (TTY)
JOLIET
Guardian Angel Home/Groundwork Hotline: (815)729`0930
KANKAKEE
Harbor House (815)932`5800 (Kankakee County) (815)432`3500 (Watseka County)
MACOMB
WIRC-CAA Victim Services Against Domestic Violence Hotline: (309)837`5555
MARSHALL COUNTY
Freedom House (Princeton) Phone: (800)474`6031
OAK PARK
Sarah's Inn Hotline: (708)386`4225 TTY: (708)386`3687
OLNEY
Stopping Woman Abuse Now, Inc. (SWAN) Hotline: (888)715`6260 (618)392`3556 TTY: (618)392`8406
PEORIA
The Center for the Prevention of Abuse Phone: (309)691`4111 Hotline: (800)559`SAFE (559`7233) TTY: (309)691`0551
PRINCETON
Freedom House Phone: (815)872`0087 Hotline/Crisis: (800)474`6031
QUINCY
Quanada Hotline: (800)369`2287 217`22`ABUSE (222`2873)
ROCHELLE
HOPE of Rochelle Hotline: (815)562`8890 TTY: (815)562`2396
ROCK ISLAND
Family Resources, Inc. Hotline: (309)797`1777 TTY: (309)793`1443
ROCKFORD
PHASE/WAVE Hotline: (815)962`6102 (Voice & TTY)
SPRINGFIELD
Sojourn Shelter and Service, Inc. Hotline: (217)726`5200 Toll Free: (866)435`7438 TTY: (217)726`7385
STERLING
YWCA of the Sauk Valley Hotline: (815)626`7277 TTY: (815)625`6870
STREATOR
Alternatives to Domestic Violence Hotline: (800)892`3375
SUMMIT
The Pillars Community Service Hotline: (708)485`5254 TTY: (708)485`5257
TINLEY PARK
Crisis Center for South Suburbia Hotline: (708)429`7233 TTY: (708)429`7284
URBANA
A Woman's Fund, Inc. Hotline: (217)384`4390
WAUKEGAN
A Safe Place/Lake County Crisis Center (847)249`4450 or (800)600`SAFE (847)249`5147 (847)249`6557 (TTY)
WOODSTOCK
Turning Point, Inc. Hotline: (800)892`8900


Gifts to Women Shelters Illinois are Tax Deductible


Return from Women Shelters Illions to Home page.

DISCLAIMER: The law will vary depending on your state, jurisdiction and the specifics of your case. The information provided by USAttorneyLegalServices.com is intended for educational purposes only. The content on this site should NOT be considered professional legal advice or a substitute for professional legal advice. For such services, we recommend getting a free initial consultation by a licensed Attorney in your state.
Copyright © 2020 USAttorneyLegalServices.com - Women Shelters Illinois - All Rights Reserved.