NEBRASKA SOCIAL SECURITY OFFICES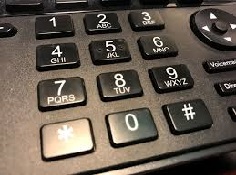 You can apply for Social Security Disability benefits in person, online, via regular mail, or even via telephone. Don't take the chance of having your social security application being mishandled or incomplete, it can delay the process even longer. Consult a competent Social Security lawyer to help you get the rights and benefits you deserve.

To schedule an appointment with an NEBRASKA SOCIAL SECURITY LOCAL OFFICE, call 1(800)772`1213 (TTY 1(800)325`0778) 7 a.m. to 7 p.m., Monday through Friday. You must have your Social Security number handy when you call.

Be prepared to show a government issued photo Identification to enter Federal buildings in most States.
NEBRASKA SOCIAL SECURITY OFFICES LOCATIONS
Beatrice Social Security Disability 2630 Eastside Blvd Beatrice, NE 68310 Telephone: (402) 223`2309
Grand Island Social Security Disability 115 N Webb Rd Suite 1 Grand Island, NE 68803 Telephone: (308) 385`6440
Lincoln Social Security Disability 100 Centennial Mall N Room 191 Lincoln, NE 68508 Telephone: (866) 593`2880
Norfolk Social Security Disability 605 Iron Horse Dr Suite 1 Norfolk, NE 68701 Telephone: (402) 371`1595
North Platte Social Security Disability 300 E 3rd Street Room 204 North Platte, NE 69101 Telephone: (308) 532`9502
Omaha Social Security Disability 604 N 109th CT Old Mill Centre Omaha, NE 68154 Telephone: (402) 496`3520
Scottsbluff Social Security Disability 415 Valley View Dr Scottsbluff, NE 69361 Telephone: (308) 635`2158

Return from Nebraska Social Security Offices to Home page.

DISCLAIMER: The law will vary depending on your state, jurisdiction and the specifics of your case. The information provided by USAttorneyLegalServices.com is intended for educational purposes only. The content on this site should NOT be considered professional legal advice or a substitute for professional legal advice. For such services, we recommend getting a free initial consultation by a licensed Attorney in your state.
Copyright © 2020 USAttorneyLegalServices.com - Nebraska Social Security Offices - All Rights Reserved.