ALASKA BANKRUPTCY COURTS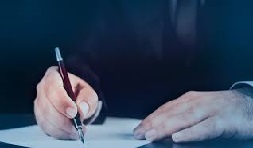 District of Alaska Bankruptcy Courts

Unsecured debt such as credit card bills, personal loans, utility bills, etc can be filed under the bankruptcy law.

Time of discharge is 3 to 4 months. Bankruptcy will remain on your record for 10 years after the date it was declared.
The Old Federal Building Historical Courthouse 605 West Fourth Ave, Suite 138 Anchorage, AK 99501 (907)271`2655 Toll Free - 1(800)859`8059
U. S. District Court 709 W. 9th Avenue, Room 979 Juneau, AK 99802 (907)586`7458 Toll Free - 1(866)243`3812
U. S. Courthouse 101 12th Avenue, Room 332 Fairbanks, AK 99701 (907) 456`0349 Toll Free - 1(866)243`3813
US Bankruptcy Court 648 Mission Street, Room 507 Ketchikan, AK 99901 (907)247`7576
US District Court Front Street P O Box 130 Nome, AK 99762 (907)443`5216
About EBN
Electronic Bankruptcy Noticing (EBN) is a service that transmits court notices electronically, delivering them fast, conveniently and free. Contact Electronic Bankruptcy Noticing (EBN) Customer Service at 1(877)837`3424
REDACTION INFORMATION: Social Security or taxpayer id numbers, dates of birth, names of minor children, and financial account numbers.
Return from alaska bankruptcy courts to Home page.

DISCLAIMER: The law will vary depending on your state, jurisdiction and the specifics of your case. The information provided by USAttorneyLegalServices.com is intended for educational purposes only. The content on this site should NOT be considered professional legal advice or a substitute for professional legal advice. For such services, we recommend getting a free initial consultation by a licensed Attorney in your state.
Copyright © 2020 USAttorneyLegalServices.com - alaska bankruptcy courts - All Rights Reserved.