BUY A CAR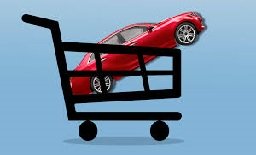 It is imperative that you know your credit rating before starting any negotiation about car loans. Get low apr finance by shopping around online first and choose the best rate possible.

If you have bad credit you're better off going for used car loans instead of new car loans.

Have in mind the make and model and price range of the vehicle you wish to purchase. Now use the online car loan calculator and get the exact payment amount with the lowest APR you can find based on your credit score.
ARTICLE
Car Buying Tips - New or Used?
The number 1 rule for getting a good deal when you buy a car - new or used - is having your own car financing in place, especially if it is by your CREDIT UNION. Dealers will try to push their own auto loans on you, usually with much higher interest rates.
If you are going to buy a car from a dealership and already have your car financing in place or have been approved, BUY A NEW CAR. But be wise to choose make and model that has a HIGH resale value such as: Honda, Toyota, Scion, BMW, Nissan, Lexus, or specific models like the Jeep Wrangler, Mini Cooper, Civic, Accord, CR-V, Camry, RAV4, Scion XB, Infiniti G35/G37, Nissan Rogue and a few others.
The WORST value holders are: Lincoln Town Car, Chevrolet Malibu, Chevrolet Uplander, Ford Focus, Ford Taurus, Dodge Neon, Dodge Stratus, Kia Optima, Kia Rio, Kia Spectra, Hyundai Accent, Hyundai Entourage, Suzuki Reno, Suzuki Forenza and others.
Before stepping in a car dealership, I'd suggest renting the movie titled: "Suckers." Some car dealers even require their new salesmen to watch this movie, as part of their training.
Dealers make most of their money selling used cars. When you buy a used car from a car lot you are paying about twice as much what you'd pay for the same car if you bought from a private seller. And guess what? The Dealer will sell you that used car "as is" - "no warranty" unless the car is relatively new and still has factory warranty or you pay for extra coverage. And most States do not have the 3 day buyer's remorse.
When I was a car salesman I've witnessed used car buyers coming back to the dealership, trying to return a broke down vehicle they have bought. We showed them the "as is" contract they have signed and told them: "Sorry, there's nothing we can do for you. Have a nice day!"
At least when you buy a car you found on the newspaper, ebay or the one you found on a street corner, the money you are saving can very well cover any problems that used car later could have. You could also buy an extended warranty online for a lot less than what the dealer would charge you.
If you don't know much about cars, don't sweat. After negotiating the price tell the seller that you need the car to be inspected by your mechanic before closing the deal. It costs anything from $50 to $120, usually paid by you or shared. If the seller does not agree with the inspection, DON'T BUY THAT CAR.
Good luck and happy car hunting!


Types of Car Finance Loans: bad credit car loans, new auto loans, used auto loans, fast auto loans, low interest auto loans, instant auto loans, poor credit auto loans, personal auto loans, car loan after bankruptcy.


Return from Buy a Car to Home page.

DISCLAIMER: The law will vary depending on your state, jurisdiction and the specifics of your case. The information provided by USAttorneyLegalServices.com is intended for educational purposes only. The content on this site should NOT be considered professional legal advice or a substitute for professional legal advice. For such services, we recommend getting a free initial consultation by a licensed Attorney in your state.
Copyright © 2020 USAttorneyLegalServices.com - Buy a Car - All Rights Reserved.