FILING BANKRUPTCY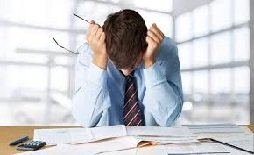 Hiring an attorney to assist you with filing bankruptcy will considerably lower your stress during the whole process.
The first consultation with a bankruptcy attorney is FREE and you will be at no obligation to file bankruptcy or to hire the law firm.
Shop around by calling local attorneys to find the cheapest fee.
Besides legal fees, bankruptcy filing involves administrative costs, including court fees, filling fees and mailing costs.
Bankruptcy costs and fees to consider.
The attorney's professional time, the credit counseling, registration costs, the amendment fees, the petition fees, mailing and photocopying costs, the reopening fees, the abandonment of property fees, the splitting fees, the withdrawing and the reference fees.
Bankruptcy Filing Costs
Chapter 7 filing fee is $299. (Allows for almost total debt forgiveness.)
Chapter 13 filing fee is $274. (Allows for debt restructure and a 2 to 5 year repayment period.)
A credit counseling session costs from $45 to $85.
Attorney's Fees for Bankruptcy
Depending on what state you are filing, it will cost you anywhere from $700 to $3.000 to file Chapter 7 bankruptcy. About 15 hours to handle a simple case.
A bankruptcy attorney's fees will vary by region or state, it usually ranges from $500 to $2.500 or more. These costs include filing paperwork and making required court appearances.
The cost for a Chapter 13 is around $3,500 plus the filing fee. It involves more court appearances as this plan requires a longer period of time for its completion.
Attorneys usually require a $1.000 retainer fee with the balance divides in 4 or more payments.
A Chapter 11 bankruptcy case can easily exceed $15.000 in the first year.
The cost to file bankruptcy will vary depending on many factors:
The type of chapter filed (chapter 7 or chapter 13)
The type and amount of non-exempt (if any)
The number of creditors
The existence of any lawsuits pending
How does filing bankruptcy affect you
In most cases Bankruptcy will continue to affect you for up to 10 years after legal proceedings have been concluded.
Negatives for filing bankruptcy
You may have to sell your house, cars and other belongings to settle debts
pay higher interest rates or being barred from getting loans, especially home mortgages
pay high deposits on things like utilities
having trouble renting a house or apartment due to poor credit rating
pay higher insurance premiums
Return from filing bankruptcy to Home page.

DISCLAIMER: The law will vary depending on your state, jurisdiction and the specifics of your case. The information provided by USAttorneyLegalServices.com is intended for educational purposes only. The content on this site should NOT be considered professional legal advice or a substitute for professional legal advice. For such services, we recommend getting a free initial consultation by a licensed Attorney in your state.
Copyright © 2020 USAttorneyLegalServices.com - filing bankruptcy - All Rights Reserved.