MESOTHELIOMA INFORMATION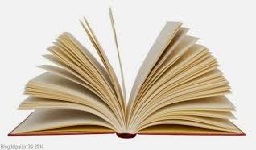 Mesothelioma Information and Research on Arthritis Drug Shows Promising Effects for Mesothelioma Victims

Interscience.Wiley.com, May 19, 2004
Ancona, Italy - Researchers in Italy have discovered that studies involving Pfizer Inc.'s arthritis drug Celebrex have shown promising results in combating the effects of cancerous cell growth related to the asbestos-induced disease mesothelioma.
Dr. Alfonso Catalano and other researchers at the University of Marche reported the results of their study, Preclinical Evaluation of the Nonsteroidal Anti-Inflammatory agent Celecoxib on Malignant Mesothelioma Chemo-prevention, in the April issue of the International Journal of Cancer. The researchers found that the COX-2 inhibitor Celebrex, also known as celecoxib, stopped mesothelioma cells from growing and increased the survival rate of mice implanted with the cancerous disease.
"This data demonstrates that celecoxib may have antitumor properties in malignant mesothelioma cells from growing in a laboratory dish and inhibited the proliferation of malignant mesothelioma cells in mice. In mice implanted with mesothelioma, treatment with celecoxib greatly extended the average survival rate from 45 days to 62 days, and three of the infected mice lived longer than 120 days, the researchers reported.

"These results provide the first evidence that celecoxib is effective for the prevention and regression of malignant mesothelioma cells in experimental models . . . and strongly support ongoing clinical trials in malignant mesothelioma patients," the researchers said.


Mesothelioma Information and Research - 2
FDA Approves Alimta-Cisplatin Combination For Treatment of Asbestos-Related Cancer
Press Release Source: Eli Lilly and Company
INDIANAPOLIS, IN, February 5, 2004 -- The first and only drug regimen proven to help patients with an asbestos-related cancer live longer was approved today by the U.S. Food and Drug Administration.
Alimta ("uh-LIMB-ta"), to be introduced shortly by Eli Lilly and Company (NYSE: LLY), was approved for use with cisplatin, a standard chemotherapy agent, for the treatment of malignant pleural mesothelioma, a cancer of the lining of the lungs, in patients who are not candidates for surgery. Malignant pleural mesothelioma is "one of the most devastating kinds of cancer a person can have," said Paolo Paoletti, M.D., vice president of oncology clinical research at Lilly. "This is a cancer that is lethal, painful and debilitating."
Estimates are between 10,000 and 15,000 people worldwide are diagnosed annually with malignant pleural mesothelioma, a figure that is increasing. Most people do not learn they have malignant pleural mesothelioma until the disease has progressed to an advanced stage when treatment with surgery or radiation is not an option.
Finding an active drug treatment has proved long and difficult. "Throughout the 1970s, '80s and really the '90s, we tried a host of different drugs. I was involved in many of these trials and most of them had virtually no effect on the cancer," said Nicholas Vogelzang, M.D., who led the global Phase III clinical trial evaluating Alimta/cisplatin while director of the University of Chicago Cancer Research Center. On Jan. 2, 2004, Dr. Vogelzang became director of the Nevada Cancer Institute in Las Vegas.
Alimta/cisplatin proved different. This drug regimen was compared to cisplatin alone in a trial of 448 patients from 19 countries - the largest trial to date among patients with malignant pleural mesothelioma. Results showed overall survival was increased 30 percent (12.1 months for Alimta/cisplatin versus 9.3 months for cisplatin alone), and that 50.3 percent of patients treated with Alimta/cisplatin were alive a year later compared to 38.0 percent treated with cisplatin alone1. Both the median and one-year rate of survival were statistically significant.
"For the first time ever we have proof that a chemotherapeutic regimen helps patients with malignant pleural mesothelioma live longer -- that's a big deal," said Claude Denham, M.D. a study co-investigator for US Oncology and a medical oncologist with Texas Oncology in Dallas. In addition, according to research findings, there was an improvement in lung function (forced vital capacity) on the Alimta/cisplatin arm compared to the cisplatin (or control) arm.2
Important Safety Information
The hematolgoic and non-hematologic side effects associated with Alimta are neutropenia, thrombocytopenia, anemia, nausea, vomiting, fatigue, diarrhea, skin rash and pain. To reduce the severity of treatment-related toxicities, all patients on Alimta must receive daily doses of folic acid and intramuscular injections of vitamin B12.
As with many chemotherapies, the dose-limiting toxicity of Alimta is usually myelosuppression. Specific dose-modification may be required for patients who experience grade 3 or 4 toxicities. Patients with kidney impairment should not receive Alimta therapy. Patients should also inform their doctors if they are taking NSAIDs like ibuprofen. It is recommended that frequent blood tests be performed on all patients receiving Alimta.
Additional Regulatory Milestones
In Europe, Lilly has completed its submissions for the use of Alimta, with cisplatin in the treatment of malignant pleural mesothelioma and single-agent Alimta in the second-line treatment of non-small cell lung cancer. Lilly has also recently submitted a New Drug Application to the FDA for the use of single-agent Alimta in the treatment of second-line non-small cell lung cancer.
About Eli Lilly and Company
Lilly, a leading innovation-driven corporation, is developing a growing portfolio of first-in-class and best-in-class pharmaceutical products by applying the latest research from its own worldwide laboratories and from collaborations with eminent scientific organizations. Headquartered in Indianapolis, Ind., Lilly provides answers - through medicines and information - for some of the world's most urgent medical needs.
This press release contains forward-looking statements, which involve risks and uncertainties. Actual results could differ materially. There can be no assurance that commercial use or future clinical trials will confirm the medical results referred to in this release, or that the product will prove to be commercially successful. Additional risks and uncertainties are described more fully in Exhibit 99 to Lilly's most recently filed Form 10-Q dated November 2003.


Mesothelioma Information and Research - 3
Vitamin E Helps Battle Cancer
By Jade Bilowol, Australian Associated Press May 22, 2005
A VITAMIN E-related compound may kill deadly cancer cells caused by asbestos exposure, says an Australian cell biologist who has already established its success in trials using mice. Gold Coast-based Griffith University researcher Jiri Neuzil said alpha-TOS, which is closely related to Vitamin E, killed mesothelioma cancer cells in experiments with mice. Most victims of mesothelioma, an aggressive cancer that destroys a protective membrane covering internal organs including the lungs, have inhaled asbestos particles. Dr Neuzil said alpha-TOS also halted growth of mesothelioma tumours, for which there is currently no cure, under a five-year study involving researchers from Australia, Italy and the Czech Republic. He said the compound had also showed hints of suppressing breast cancer, melanoma, lung cancer and colon cancer tumours in animal experiments. Dr Neuzil said alpha-TOS would ultimately be put to the test in human trials, which he hoped to begin within two years. "It is promising but in the past many experiments showing promise in mice have completely failed in humans," Dr Neuzil said. Alpha-TOS was "selective" because it pursued mesothelioma cancer cells but caused only minor damage, if any, to normal cells in mice, he said. Dr Neuzil said alpha-TOS was orally ingested by humans as a health supplement but lost its promising anti-cancer quality because the digestive system converted it to Vitamin E. To prevent this conversion, Dr Neuzil said alpha-TOS had to be administered intravenously so it could reach tumours with its anti-cancer feature intact. He said he stumbled on the compound's promising qualities "by mistake" five years ago during an experiment when he substituted Vitamin E with alpha-TOS. Dr Neuzil said he didn't know if the medical industry would take on alpha-TOS as a cancer cure because it couldn't be patented. Symptoms of mesothelioma such as weight loss and chest pain may not emerge for up to 50 years after asbestos exposure.



Return from Mesothelioma Information to Home page.

DISCLAIMER: The law will vary depending on your state, jurisdiction and the specifics of your case. The information provided by USAttorneyLegalServices.com is intended for educational purposes only. The content on this site should NOT be considered professional legal advice or a substitute for professional legal advice. For such services, we recommend getting a free initial consultation by a licensed Attorney in your state.
Copyright © 2020 USAttorneyLegalServices.com - Mesothelioma Information - All Rights Reserved.